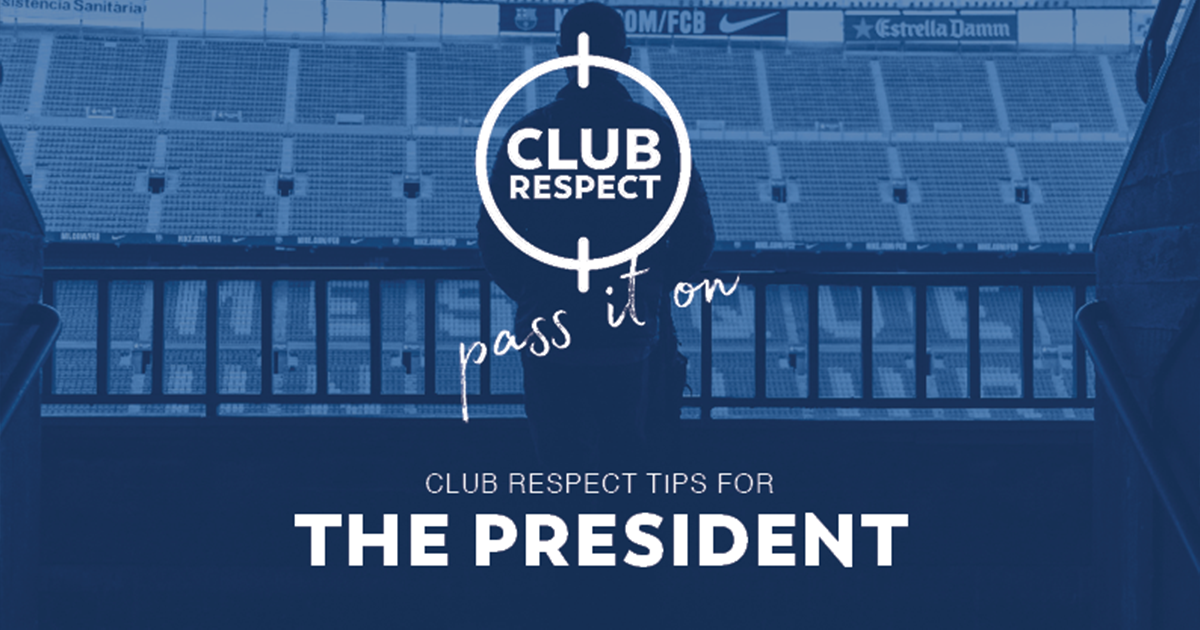 When you take on the role of a sports club president, you are in a position to significantly change club culture.
You can choose how this power will impact people – for good or for bad.
There are presidents who get their clubs into good positions financially and with plenty of trophies. Yet there are underlying issues with their club. Some coaches abuse their young charges without being pulled up, club resources favour men and boys and women are more likely to be serving in the canteen.
Then there are the presidents who want to see their club as a place of deep respect, safety, fairness, fun and success. The club is exceptional in its embrace of diversity. Resources are used fairly. Men and women work alongside each other in all aspects of the club.
These clubs win on and off the field. They are a force within their local communities.