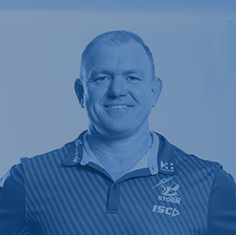 Peter Robinson – Melbourne Storm Past Player and Current Player Development Officer
A professional athlete for 7 years with the Melbourne Storm, Peter managed his own successful transition to a role where he now assists the Storm athletes with their wellbeing, education and career development.  Originally from country NSW with a proud indigenous heritage, Peter does a lot of work with local teams and Indigenous communities, to strengthen their cultural engagement and to position leaders in their community.
Visit Melbourne Storm's website for more information.