Club Respect is a national program that delivers strong practical guidance for sports clubs to build and maintain a deep culture of respect. Our workshops focus on how to build a culture of respect, determining values, knowing the right actions to take and how to deal with issues.
Thanks to critical initial funding from The William Buckland Foundation and the Edward Wilson Trust, we were able to build our Club Respect website that holds all our knowledge. Our website shows you how to develop a culture of respect within your clubs and provides a portal, the Panel of Expertise, where anyone can ask a question of our 12 sports club specialist. The website is free and accessible for everyone in sports clubs and community groups.
Building on the information from the website, and with support from Spicers Australia, Club Respect now delivers workshops for individual sports clubs, sports organisations and local government councils around Australia, targeting sports club administrators, such as club committee members, administrators, leaders and coaches.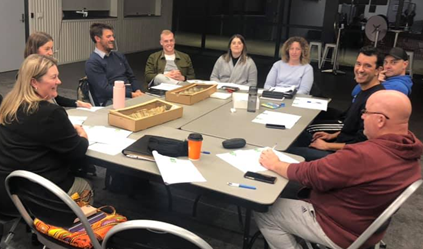 Duration: 1.5 – 2 hours
Delivered by: Club Respect
Format: Session facilitated with 1) single club committee or 2) multi clubs and hosted by an sports organisation or local government area (LGA)
Audience:  Up to 15 people. Club committee members, administrators, club leaders and coaches.
Content: Club representatives will be taken through the 7 "A.W.E.S.O.M.E." elements of the Club Respect Framework. Known as "The Game Plan", the framework now incorporates a self-rating tool at the end of each section, making it easier for clubs to audit their club culture and identify areas for improvement.
Feedback from workshops:
"Having real examples to implement. Knowing the difference between values and code of conduct."
"Discussion re. using code of conduct to change behaviour."
"Finding out how we as a club can take the steps to be a club known as a respectable club."
"The importance of the framework and how to engage with members around it."
"Resources. Discussions from other participants."
"A useable framework that would be able to be implemented. Lot of ideas on how we can improve."
Expression of Interest
For more information or to request a copy of the workshop work-book please contact Tarik Bayrakli (Manager, Club Respect) at [email protected]