Club Respect is a national program that delivers strong practical guidance for sports clubs to build and maintain a deep culture of respect. Our workshops focus on how to build a culture of respect, determining values, knowing the right actions to take and how to deal with issues.
Thanks to The William Buckland Foundation and the Edward Wilson Trust, we were able to build our Club Respect website that holds all our knowledge. Our website shows you how to develop a culture of respect within your clubs and provides a portal, the Panel of Expertise, where anyone can ask a question of our 12 sports club specialist. The website is free and accessible for everyone in sports clubs and community groups.
Building on the information from the website, and with support from Spicers, Club Respect now delivers workshops for sports organisations and local government councils around Australia, targeting sports club administrators, such as club committee members, administrators, leaders and coaches.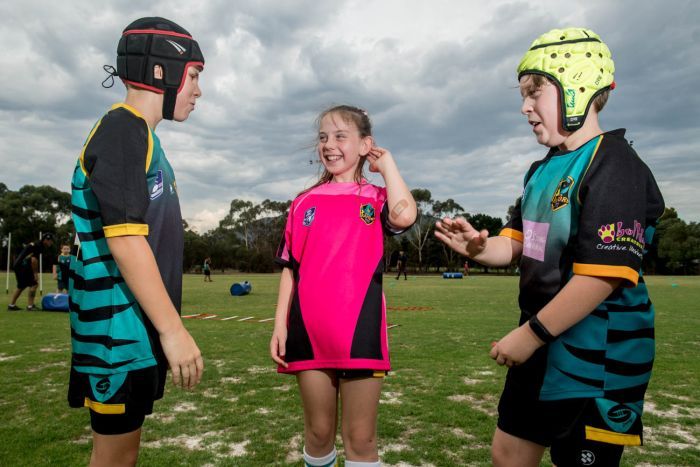 Part A: At the workshop
Format: Online or in person.
Model: Train-the-trainer. Participants will receive training that focuses both on learning the Club Respect framework and on how to teach the framework content to others.
Duration: 1.5 hours +
Delivered by: Club Respect and local partners
Host: Local Government Areas (LGAs), Sports leagues and associations – state/federal
Audience: Committee members, administrators, club leaders and coaches.
Content: Club representatives will be taken through the Club Respect framework, including:
Developing club values and code of conduct with the entire club, establishing club culture leaders
Investing in the club members, knowing their stories, building the character of the club.
Role modelling and communicating authentically. Encouraging ownership of club culture.
Setting the standards and making the process of providing feedback and comments an incredibly powerful way to listen to club members and grow the club at the same time.
Guidance on how to use the Train-the-trainer toolkit.
Part B: Post-workshop
Building club culture won't work as a single-person crusade. The biggest challenge for most participants beyond the workshop will be implementing the framework with other committee members and leaders who were not present at the workshop.
Participants will use the Train-the-trainer toolkit presented at the workshop to deliver an abridged version of the workshop to other leaders within the club including committee members, coaches and team captains.
Clubs with additional queries in Part B can always contact Club Respect directly or submit a question to Club Respect's Panel of Expertise.
Expression of Interest
Submit your Expression of Interest to Tarik Bayrakli (Manager, Club Respect): [email protected]