Be a leader, not just a coach: How can coaches stay motivated?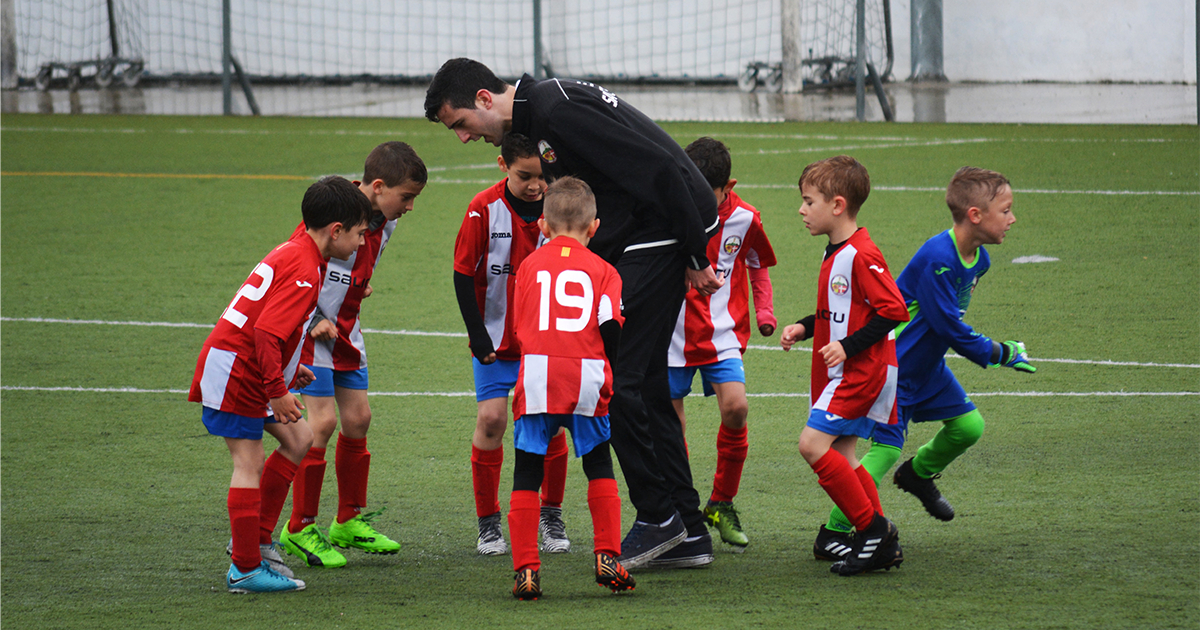 7 October 2020
First the bushfires, then the ongoing global pandemic and resulting stringent lockdowns – 2020 has not been 'the year' for Victorian sport and sport coaches. Sports club communities have been affected emotionally and economically. Suspension of most leagues has rendered both players and coaches with very few opportunities, with many international coaches having to return home, while local coaches are also restricted to their own suburbs if they want to train. Consequently, coaches are finding it hard to stay motivated while waiting for normality to resume, which can have follow-on effects for players and sport clubs.
Coaches are not only specialists of a particular sport, but they also have the responsibility to create better players, both technically and as people. With a combination of their own life experiences and playing history, they are determined to progress their players, irrespective of the circumstances. Coaches can shape the club legacy by guiding teams to memorable performances and reliving past glories. Above all, coaches have a huge influence on the people at the club and can bring the entire community together.
Liverpool FC's manager, Jurgen Klopp, has reinvented the club playing style and re-established the "Reds" champion status domestically and on the continental stage. The Liverpool community is better than before, more closely-knit, basking in the renewed achievements of their team. Saying and doing the things that matter, what is right for their players and the club overall, coaches can significantly change the supporters' perspective. Klopp led the way with his optimistic take on the global pandemic situation.
"In the future, in 10, 20, 30, 40 years, if we look back and then the conclusion is that this was the period when the world showed the biggest solidarity, the biggest love, the biggest friendship or whatever, that would be great, that would be really great. So in the moment when you go through a phase or a period like this it's not possible to see that, especially not for the people who are ill, but there will be a point in the future, a moment in the future when we look back and hopefully then we can see it like this. Because that's the solution for it – we all have to be disciplined, we all have to work together, we all have to take care of each other and that's the solution for this problem."
Liverpool manager Jurgen Klopp speaks about the COVID-19 crisis with the club's official website
The lack of regular sport has affected the motivation and willingness of community and elite coaches to keep learning and inspiring their players off-the-field. So, how to deal with the boredom and frustration of staying at home – not being able to play, coach, learn with and inspire others? How to stay motivated?
Be the leader, not just a coach. To improve your own skills as a coach and build experience of engaging your players, combine teaching and learning through virtual training. While many clubs are doing this already, the real challenge is to keep it fun and innovative. Don't give your players a reason to not want to train. Connecting with your players in this format, and really persisting with it, is an investment for the future.
Understanding that it is not the end! It is essential to stay focused and continue to learn daily. The COVID Safe Sport Coaches & Officials Certification is a crucial add-on for any coach in this current scenario. Link to the certification course: https://www.openlearning.com/courses/covid-safe-sport-coach-certification/
Individual players are using online platforms to connect with coaches (like how you might use a personal trainer for 1 on 1 training). I personally offer soccer-specific training through a platform called Treiner. Seek out a platform that is relevant for your sport.
Critically, now is the time to stay in contact with the clubs in and around your locality. Join online coaching forums and positively contribute to the ideas out there. There will be heaps of opportunities to connect and engage. Exciting times ahead for Victorians, make the most of it.
---
James is passionate about sport for development, having worked in sport in the Pacific as well as regional areas in Australia and is currently the co-founder of Treiner and a coach educator with Football Victoria. In his spare time, he plays indoor soccer & cricket with friends and talks about the glory days of Nottingham Forest, which were before he was born.