How activism in sport can lead to a stronger team
7 October 2020
This year, sport and activism have been brought together on a scale that is unlike anything many of us have ever seen before. But what can we learn from this moment when it comes to our community clubs? Actually, quite a lot.
In truth, athletes becoming activists has been happening in many different ways for as long as competitive sporting leagues have been around. Whether it was Tommie Smith and John Carlos raising their fists at the 1968 Olympics or more recently Colin Kaepernick taking a knee during the national anthem in 2016. Most often this activism by players has resulted in immense amounts of backlash. If we were to even look closer to home at AFL players like Nicky Winmar or Adam Goodes, we would see just how much of a personal and professional risk these players are putting themselves at by taking a stand. But this year, particularly following the worldwide Black Lives Matter movement, it has reached a new level.
On August 26th, NBA team The Milwaukee Bucks decided not to play their game that week in response to the police shooting of Jacob Blake in their home state of Wisconsin. After this decision, the NBA held major discussions with their players which resulted in the league only resuming when players were satisfied with three major commitments from the league and the players' association. The women's league, the WNBA, whose players have been outspoken on politics for a lot longer than their male counterparts, also took a stand alongside the NBA. In both cases, one of the most meaningful parts of this was how the teams made the decisions in support of each other and did it as a collective action.
We saw similar activism in Australia in the week leading up to the AFL's Sir Doug Nicholls Dreamtime game on August 22nd. The Free the Flag movement saw teams come together to challenge licensing agreements and to reclaim the use of the Aboriginal Flag. The first team to come on board was Collingwood, with defender Darcy Moore saying on the clubs Instagram, "we wanted to be able to signal to Australia and the world that we stand with the Aboriginal community and we are proud of the contribution they have made to our club and the league." In this, we were shown the power that comes from a whole club standing together as opposed to past instances of a single athlete taking a stand on their own. We were also reminded of the immense influence that sporting clubs can have in fostering broader conversations with their wider communities as a whole.
In these cases, we see that taking action as a team is about supporting each other as more than just players. Seeing teams stand together despite any consequences they might perceive, has been particularly noteworthy in contrast to the past experiences of Kaepernick, Goodes, and Winmar. How different could their situations have been if their teams had stood loudly and strongly behind them? When issues such as racial injustice and inequalities are involved, it is about valuing each other as human beings.
Coming together as a team in activism or around a single issue is a way of strengthening communication and teamwork. But it also comes down to valuing each player as a complex individual who can bring more to the team and to the world than just their athletic ability.
None of these instances, especially when it comes to the larger corporations involved, have been totally without some criticism or questioning. Nor are they the only cases of high profile athletes using their platforms to take a stand. There are so many sportspeople who have made their voices heard regardless of the consequences, from Cathy Freeman to Serena Williams. All of the teams making strides today are building on the actions of their predecessors and seeing them do it as one unit truly gives us hope that there is still so much more to come, especially as public support also becomes louder and louder.
These conversations have ripple effects all the way through to local clubs as we are reminded of the strength and power of teamwork. There is little that compares to community sport when it comes to bringing people from all walks of life together and giving them a home and a common goal. Whether that goal is to win a season, improve our scoring abilities, or to start discussions on social inequality. What we have seen from the events in the NBA, the WNBA and the AFL is that action is so much more effective when it happens en masse.
Hopefully, these leagues are all learning from their mistakes in the past with players like Kaepernick and Goodes and we will continue to see this collective action for positive change, rather than the silencing of individuals who speak their minds. As we see so often in our own sporting experiences, teams can be a great equalizer. Whether this is in national leagues or our suburban clubs. But we need to support each other beyond just on the court or field for that to be truly accurate.
---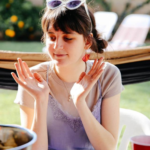 Jess is a volunteer for Club Respect where she particularly loves writing and learning about what happens off the field in sporting clubs. When she's not doing that, she's watching early 2000s sports movies with a good teamwork montage or maybe playing a game of netball herself.