"How do you build team culture at your club?" - Ferntree Gully Bowling Club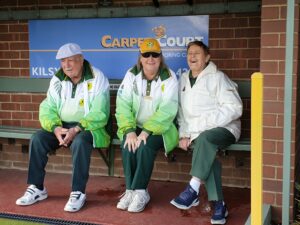 Bowls brings together a diverse range of members from the community. The camaraderie at the club fosters inclusiveness in a safe and fun place.
Members have the opportunity to play Pennant Bowls in the summer, and for the not so serious, weekly social games, the Bowls Australia Jack Attack Program for inexperienced bowlers and for the community, rollups on a Sunday and Bare Foot Bowls on Fridays. All this is supported by Ferntree Gully Bowls Club volunteers.
Outside COVID there are weekly Crazy Whist games, fitness classes and our members volunteer their time for Monday morning's 'Green's and Surrounds' maintenance. Across a year the club hosts events that support and raise money for the community, Seniors Week, the Know Festival and the William Angliss Hospital.
Gary Cantwell, Recruitment Committee and part of Bowls Victoria Bowlers with a Disability Squad.
Ferntree Gully Bowls Club
3 December 2020