"How has your club culture been impacted by COVID?" - Riddells Creek Tennis Club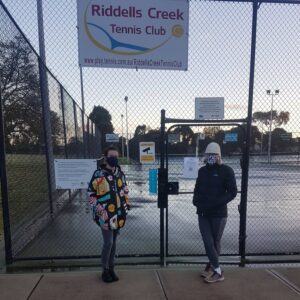 "How has your club culture been impacted by COVID?"
RCTC has, like all sporting clubs, suffered considerably with the shutdown/restriction of tennis activities due to the COVID-19 pandemic.
We have not been able to play competition, we have closed (and reopened) our courts to members and non-members for social play at different stages, tennis coaching numbers have been restricted and we have not been able to meet and socialise with people in our tennis community. We are fortunate however to have a strong and dedicated committee that has tried to stay positive throughout. The impacts on our club culture have been to make us more resilient and supportive. People have stayed hopeful and connected and have continued to contribute to the committee and do non-tennis playing tasks that keep the club operating, even though there has been little to no actual tennis played.
Members were encouraged by the fact that tennis could still operate in a limited capacity when other sports were completely shut down and supported the club in doing so and have supported the decisions that were taken by the committee. Some members were fearful and have withdrawn completely from playing any form of tennis but that has not been the case with the majority of members. Importantly we have not lost many members and we are confident that most will come back when we fully reopen again.
Fiona Walker, President
Riddells Creek Tennis Club
27 September 2020