Walking in two worlds: First Nations inclusion in sport (Part A)
Club Respect's podcast, Smart Plays, tackles the difficult social issues in sport and explores our capacity for positive social change. In this episode, we speak with Tahlia Taylor-Kickett, a role model and leader for the NT Yapas football team and mentor for elite athletes with the Australian Institute of Sport's Share-A-Yarn initiative.
Listen on: Spotify | Apple Podcasts | Google Podcasts | Amazon | Others
Overview
"Nothing about us without us". It's an essential principle in community sport that is rooted in the idea that increasing the participation of an underrepresented group should not be forced or imposed without significant consultation.
This is definitely the case with programs and initiatives for First Nations people around the country, which are remarkably diverse, with their own culture, language, beliefs, and practices. A one-size-fits-all approach is unlikely to benefit anyone.
So, what are the essential first steps to increase participation and create a welcoming environment for First Nations people? According to Sport Australia, having community-led initiatives and healthy, active role models are critical first steps.
We're speaking with two Aboriginal women who have made significant contributions to community-led programs and who have shown the way for their communities as role models and leaders.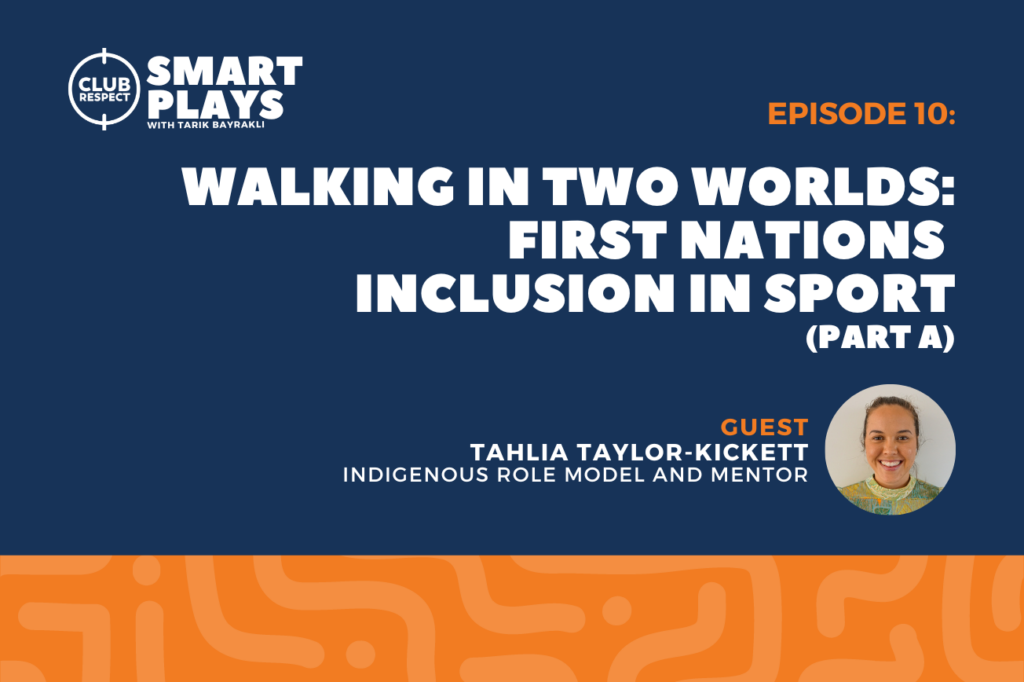 First up, we're speaking with Tahlia Taylor-Kickett, a proud Noongar woman from southeast of Perth in WA.
Tahlia excelled in various sports codes, including playing representative level in Netball, Basketball, Aussie Rules footy, Football and Touch Football.
She was prominent in forming the NT Yapas, an Indigenous football team based in Darwin. An SBS documentary centred on Tahlia's contribution and importance to the team. While she's likely to pass the accolades down to her teammates, there's no doubting her fantastic contribution in the formation and early days of the team.
Tahlia's now living on the Sunshine Coast in Queensland and is part of the Australian Institute of Sport's (AIS) Share A Yarn initiative, where she mentors current elite Australian athletes to learn about Indigenous communities and the differing cultures, lands, histories, and people within.
Resources: