Walking in two worlds: First Nations inclusion in sport (Part B)
Club Respect's podcast, Smart Plays, tackles the difficult social issues in sport and explores our capacity for positive social change.
In this episode, we speak with Jacara Egan about support for First Nations athletes 'walking in two worlds' and the challenge for clubs wanting to create an inclusive environment.
Listen on: Spotify | Apple Podcasts | Google Podcasts | Amazon | Others
Overview
Walking in two worlds is a balancing act. In one world, you're connected with mob, kinship and community obligations; in another, you're engaged in broader Australian society and expectations. 
The challenge is real for First Nations people, especially for talented First Nations athletes aiming for a successful career in sport. It's also challenging for well-meaning clubs, from the grassroots to the elite level, who are sensitive to cultural diversity and want to do their best to welcome all their players.
I'm speaking with two Aboriginal women who have contributed significantly to community-led programs and shown the way for their communities as role models and leaders.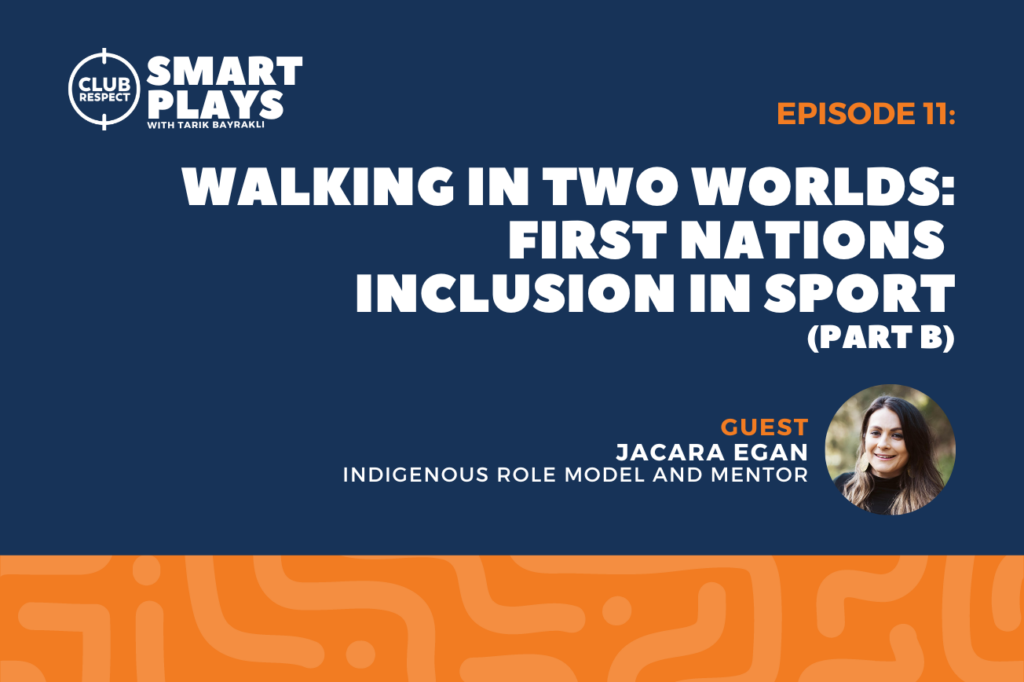 In this episode, we're chatting with Jacara Egan, a proud Muthi Muthi and Gunditjmara woman based in Melbourne, in Naarm. 
Jacara is an Assistant Coach of the Essendon Bombers VFLW team and National Manager of First Nations Wellbeing and Healing at Headspace.
She's a Change Our Game Ambassador, helping to level the playing field for women and girls in sports. She is an Australian Institute of Sport #ShareAYarn mentor where she meets with Australia's top athletes to support their understanding of Reconciliation. 
Jacara's diverse experiences in social work, mental health, education, leadership and sport have given her a unique mix of qualities that can benefit clubs and First Nations players as they navigate mainstream clubs and build their resilience to walk in two worlds. 
Resources: