Time-out! Basketball's response to bad behaviour
In each fortnightly episode of Smart Plays, Tarik and special guests will be tackling difficult social issues in sport and exploring our capacity for positive social change. In this episode we speak with Basketball South Australia's Operations Manager, Jacqui McConville, about the tinderbox atmosphere of Basketball and how leagues and associations around the state are taking a unified stand against anti-social behavoiur.
Listen on: Spotify | Apple Podcasts | Google Podcasts | Amazon | Others
Overview
"An environment that is free from harassment, bullying, degrading, or intimidating behaviour." That's the aim of Basketball South Australia who believe there's absolutely no excuse or circumstance to act poorly towards others on or off the court.
State sporting associations hold a precarious position in Australian sports. They oversee and administer their respective sports from the top, but often lack the resources to ensure messaging and program take up at grassroots level. A predominantly volunteer workforce takes up this challenge, so the communication from the state sporting associations needs to be detailed, yet easy and compelling to implement.
Be A Good Sport is Basketball South Australia's flagship program outlining the standards and acceptable behaviours in stadiums across the state.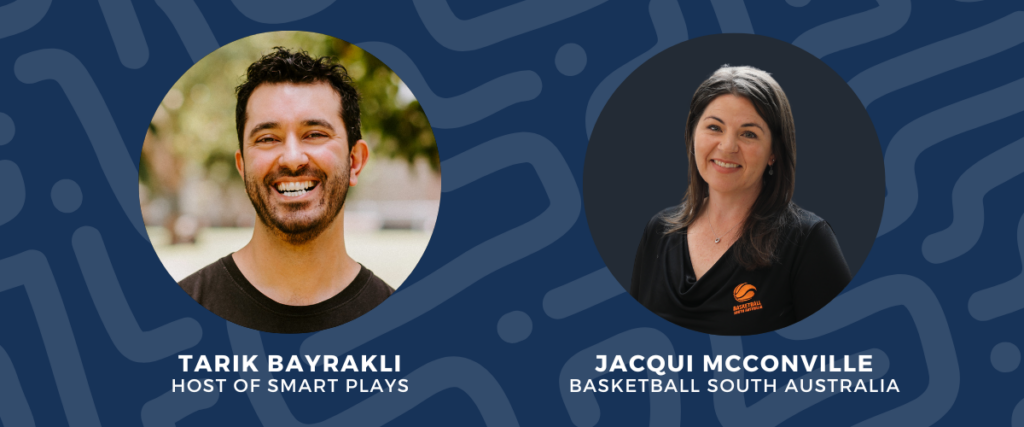 Key takeaways
"There's a lot of dissent that's shown towards basketball referees. Basketball is a very fast-paced sport, with very close proximity to each other. But there's also a high level of dialogue that occurs between coaches, players, and referees. It is part of the sport that is quite unique. Referees have to make decisions in split seconds to determine whether an infringement is incurred or whatever the rule might be and there's always going to be somebody with a different view or interpretation of what they saw. So lots of questioning, lots of dissent. Unfortunately, people disputing those calls that referees might make, and that has come from off-court, on-court coaches, it's something that is almost accepted, or it's actually become normalised within the sport, that ongoing sort of questioning of a referee's decision." – Jacqui McConville
"I think the biggest obstacle are people are desensitised to appropriate standards in sport. We have conditions of entry on every venue, all codes have codes of conduct. Do people value that? Do people actually value what we're trying to do? And I think that desensitisation to it is the biggest barrier and you can't just put those in front of people every year and get them to sign and agree to this behaviour. It's more than that, it's deeper than that. We need to actually be addressing it as it's happening. It's just getting people to just recognise that the behaviour is not appropriate and that you wouldn't conduct yourself that way in a bank or in a supermarket." – Jacqui McConville
Here are some of the lessons learned throughout the episode:
Be A Good Sport was started to address the Referee respect and retention issue and aims to create an environment for everyone to call out bad behaviour
The close proximity of spectators and the tinderbox of being indoors can have a compounding negative effect on referee wellbeing and mental health.
Dissent towards referee is the biggest Basketball behavioural issue.

Pre-match huddles are a great way to remind players of behaviour standards and introduce the referee to the players.

Green shirt referees (beginners) are easily identified and can remind spectators and players that they're still developing their confidence and communication. 

Responsibility for positive behaviour in Basketball is broken down to the different roles in the venue, so it's not just one person, one club or the peak body who can fix it.
A great idea about creating a physical multi-sport Referee Home Base where Referees can have a club, build friendships and camaradarie and have access to support services.
Links
We covered a lot in this episode! But, here are some notable links:
Want to be in the know about all things Smart Plays?