Sport has been driving community development for generations of Australians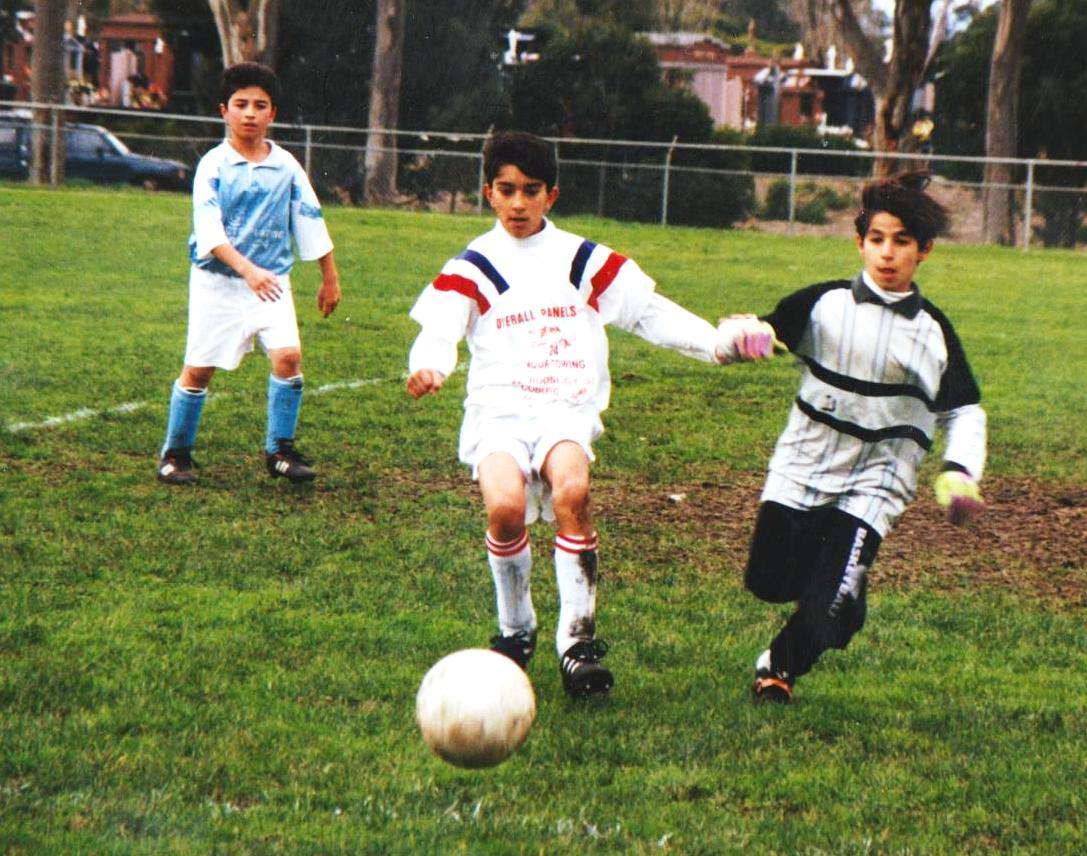 4 September 2018
"You're starting on the bench today," said my Under-11's soccer coach on a cold and windy Sunday in 1994. I didn't end up playing at all that game and it was freezing. Maybe I should've tried harder at the training session leading up to match day? At least my Dad was wearing a jacket as he sat behind the fence, watching my team play without me. The Deep Heat on my thighs kept me warm for a short time – the smell of which still reminds me of those glorious days of junior soccer at North Coburg United.
Dad was the secretary for the club's junior soccer team for a long time, especially early on when the all Turkish teams were just starting up. Mum would help out in the canteen along with the other ladies. When all the matches were done for the day, Mum and her new mates would set up a volleyball net for the adults. They would play for hours, stopping only when it got too dark. The kids would spend their time exploring the grounds, intimately learning every corner of the club's facilities. We didn't know it at the time, but we were building strong relationships with each other, creating connections with people who would become our best friends and our closest community members throughout our adult lives.
Looking back, I can see how these experiences shaped me. Community. Inclusion. Friendship. Participation. Engagement. It was social cohesion at its very core; a group of people who shared and adopted community standards. An entire generation of sons of Turkish immigrants experienced this connection and we were influenced greatly by the club we grew up in.
The challenges faced by my parents as new immigrants are not so different to those faced by migrants today; establishing a home, finding sustainable work options, educating children and learning English. For newly arrived communities, engaging in sport is an important opportunity to build contacts, friendships and understand community values. Children who play sport are healthier and learn valuable life lessons while they gain greater language abilities. English proficiency can only improve when it's the only way to communicate in a group setting.
For the last five years, I worked for Sports Without Borders, an organisation supporting social inclusion through sport for new and emerging communities. I have seen the benefits of sport participation for refugee and migrant communities first hand. Sport is an incredibly useful tool for engaging people who may be at risk of social exclusion, such as our First Nations People, LGBTIQ individuals and people with disabilities. I've also seen increasing participation of girls and women in sport. Their presence positively shifts the way sport is experienced and challenges the way local clubs are run.
The power of sport can also help us prevent violence in communities through initiatives that promote trust and respect. Addressing violence that occurs in and outside of clubs will play a part in reducing violent acts that greatly impact people's lives.
Our biggest challenge in promoting non-violence through sport rests on how we meaningfully connect with the custodians of sport – club committees and parents – people who are notoriously stretched to their limits.
The broader ambitions of a club, like creating a foundation for a more respectful society, can so easily get lost on a club president's never ending to-do list. In most cases, just getting kids to the park is tough enough. Leading a club through a culture shift? That is no easy task. The fact is though, this is the kind of hard work that makes a real difference in communities. The impact of these broader ambitions can have significant flow-on effects for everyone in the club, as well as their lives outside of it.
This is why it is so important to have easy and effective resources available to clubs that supports our ambitions to create a more inclusive, connected and safe community through sport.
Some years ago, I was invited to join the Critical Friends sub-committee, formed by the Victorian Women's Trust (VWT) and Nirodah. Our charge was to help VWT and Nirodah investigate ways to use sport to prevent abuse and violence. My role in the sub-committee has been to present the unique challenges faced by migrant communities and advise how such an initiative could benefit those communities.
The result of their many years of work is Club Respect, a harm prevention initiative, launching on Wednesday 24 October 2018. Club Respect will provide free online and offline support tools for clubs who have difficulty knowing the best course of action when challenged by the violent attitudes of club members.
Over the years, I've learnt that participating in sport isn't just about your team winning; it's about connecting with people around you in a special way. I've watched my parents experience the benefits of an inclusive sports club – they were able to influence their club in a positive way and in turn, their lives were greatly influenced by the culture of their club.
In all clubs, incremental changes that reflect levels of awareness of important social issues like inclusion, respect, and violence prevention, can lead to significant positive outcomes for our broader communities in the long run. I believe that sport has been driving community development in Australia for generations and will continue to have a profound impact on the way we live. Club Respect will serve to make that community connection even stronger.
---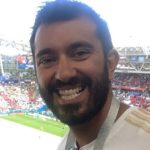 Tarik is passionate about building social inclusion through sport and was formerly the general manager of Sports Without Borders. In his spare time, he plays futsal with friends and laments the poor performance of his beloved Carlton Blues.
Edit/Update: Tarik joined the Club Respect team in October 2019.