Global resistance to referee abuse: Officially Human (U.S.A.)

The unchecked behaviour of players, coaches and spectators towards referees creates an unsafe environment and reduces the enjoyment of everyone involved. Advocates for the respect of referees can be found all around the world.
Brenda Hilton of Officially Human shares insights on the challenges faced by Referees and Umpires from the U.S.A. Brenda is trying to make the world a better place and trying to do it one official at a time.
Thanks to Patrick Skene (who has written in-depth on the impact of referee abuse across various sports in Australia) you can listen to the full interview and read along with the transcript below.
Interview: Patrick Skene chats with Brenda Hilton
Contents
Transcript
1. Introduction: Brenda and Patrick [0:00]
Patrick Skene
In today's episode of Club Respect, we meet Brenda Hilton, the founder and CEO of 'Officially Human' whose mission is to restore respect to and generate positive treatment of sports officials and recognize them as authorities on the fields and courts. It's great to catch a thought leader in the space and we have one joining us from Chicago. Hi, Brenda.
Brenda Hilton
Hi there. Thank you so much for having me on here. I know that we're in different parts of the world but we all serve the same common mission.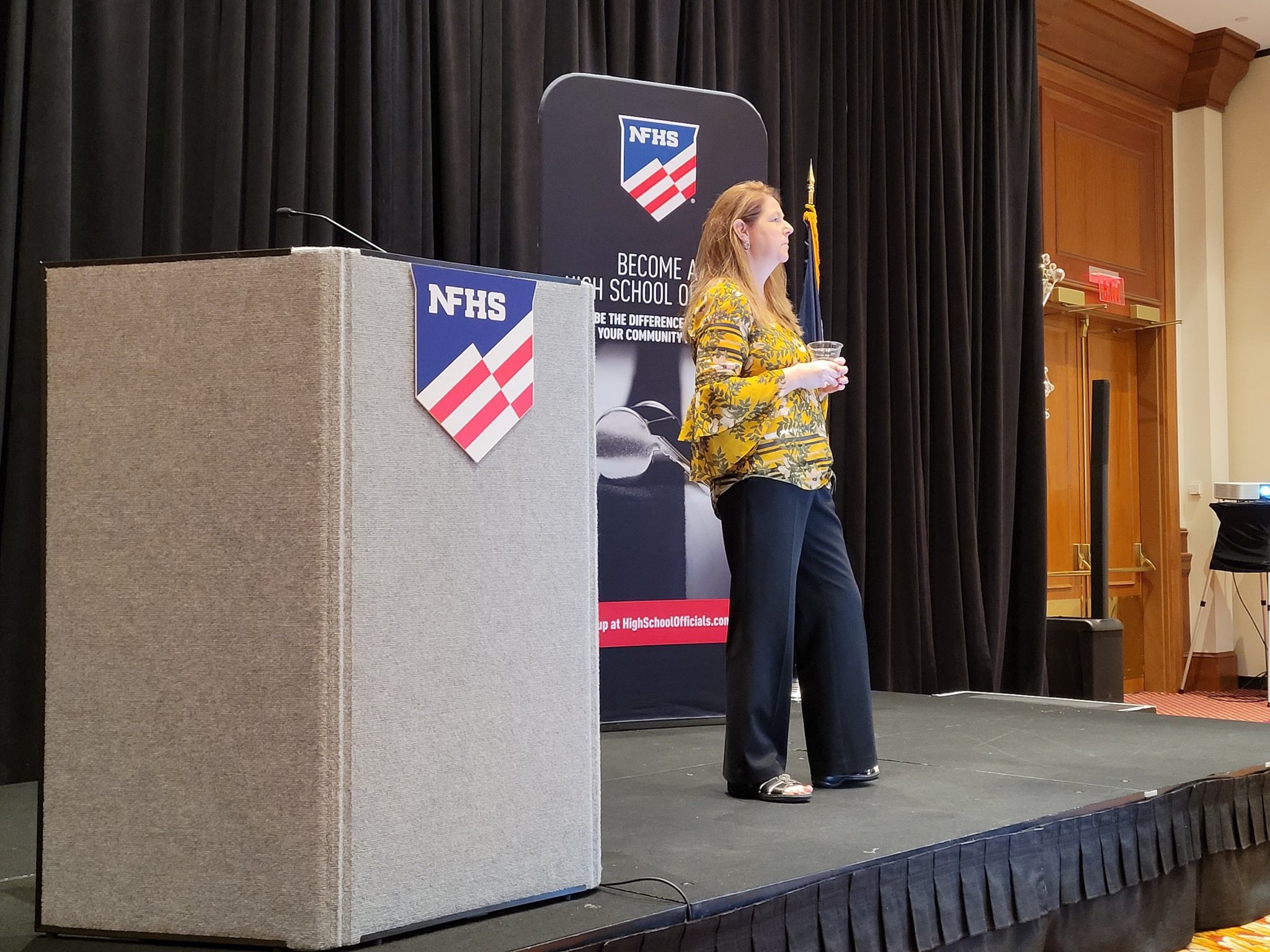 ---
2. Officially Human background [0:31]
Patrick Skene
Officially Human – what a wonderful name.
Brenda Hilton
Thank you. Now there's a little bit of a debate inside the Hilton four walls as to where the name came from, but I do have to give my husband credit because I had something like humanly official and the person behind the stripes. And so he said, 'Well, we're not officially human' and so he worked on that and the logo.
Patrick Skene
That's great. Tell us how you came to create it. And what did you see, what were your trigger points?
Brenda Hilton
So I started in collegiate athletics. I want to make sure the audience knows that I have never ever (refereed) or worn a set of stripes except for one time at a Halloween party. So, I was really intrigued with everything that went into officiating, from how the assignors found officials, how they recruited them, how they retain them, how they train them.
And over the years, I just watched and heard horror stories of the treatment getting worse and worse and worse. And one day in 2019, I was sitting at my kitchen table, and I wrote a business plan. It was really bad, but I came back the next day and told my husband what I was thinking about doing and I'll be honest with you, Patrick, I haven't had one person tell me I'm crazy. So, the need is there. The attention is growing. So if there's a problem, you can run from or you can run to it.
---
3. The Problem: Youth sport parent and coach behaviour [1:58]
Patrick Skene
Yes, I couldn't agree more. And you don't have to go further than social media to see the problem you're trying to solve.
Brenda Hilton
The other interesting thing that I talk about a lot, is 95% of these competitions go on without any incident. However, it's that 5% that is so incredibly dangerous to and detrimental to youth, high school and college sports. Of course, you don't have those problems as much at the high school and pro levels, but these behaviors are being learned at a very young age.
In youth sports – this is where (the bad behaviour) is being learned. And that's where so much of the focus for 'Officially Human' is. In getting to youth organizations and getting them to understand that if we can just spread a message and let everybody know, educate people, what is really going on and how detrimental it is to our youth for years to come. Then we're going to do something right.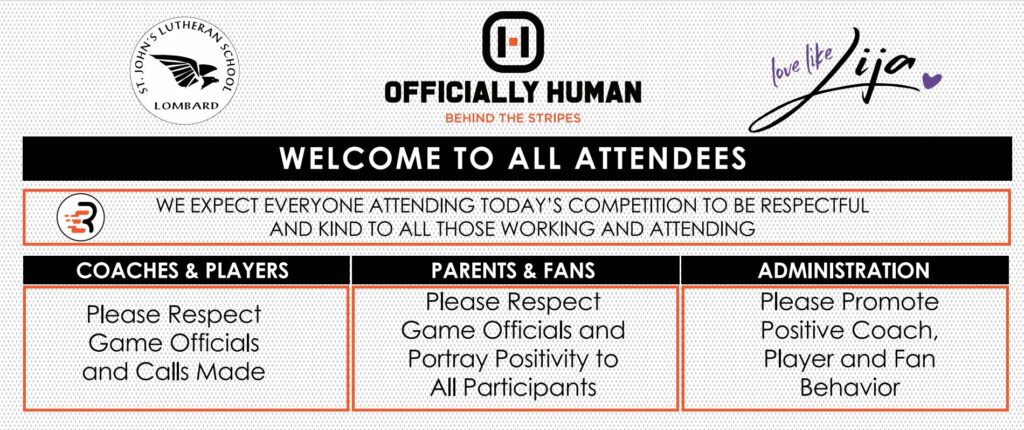 ---
4. Officially Human Focus [2:55]
Patrick Skene
So what would you say is 'Officially Human's focus?
Brenda Hilton
The focus is to educate, bring awareness to parents at the youth and high school level, to get them to understand that this is a global problem. And if we don't start to turn this treatment around and respect everybody, not just officials but respect everybody, these competitions are going to go away. The number of competitions are far greater than the number of officials available.
---
5. Youth sport referee crisis [3:28]
Patrick Skene
it's a worldwide crisis. Now I went through the last year of your social media and it was a pretty sobering scroll. There's so many disturbing stories on there. In Nebraska, a baseball catcher deliberately moves and steps aside so a fastball pitch hits an umpire. In Iowa, an official is assaulted by a fan at a 3-on-3 tournament and child referees are getting accosted in parking lots.
Massachusetts hockey is complaining about a severe referee shortage, yet one official needed a police escort after a game featuring eight-year-olds.
So you've got three factors – the pandemic, low pay, and abuse, both verbal and physical which has triggered an exodus of referees from youth sports.
There are referee shortages across the nation. Registrations are down. Refs are becoming an endangered species. Is there a bigger crisis in American sports?
Brenda Hilton
I think there's a big crisis around the world. We are just not a very nice society right now. I think that's one of the bigger things that I think 'Officially Human' would like to factor in, is let's think about all of our actions before we do them.
I was on a call this morning with an organization out of North Carolina and we were talking about what happens if 95% of people in an arena are really good, and we remove that 5%, the environment is so much better. How do we get organizations to have what it takes to remove these people?
What is the penalty going to be for these people?
The group that you were talking about at the baseball game where the catcher moved out of the way. That team has been suspended for the rest of the tournament and they can't participate in any more of that organization's tournaments.
Other organizers have reached out to that group to say hey, who is this? We're not gonna allow them at our tournaments either.
But Patrick, you and I are smart enough to know, that all they have to do is put somebody else's name on the roster, and that coach can still be there.
So, it's really trying to get people to understand, okay, this is a problem. We have to start talking about it.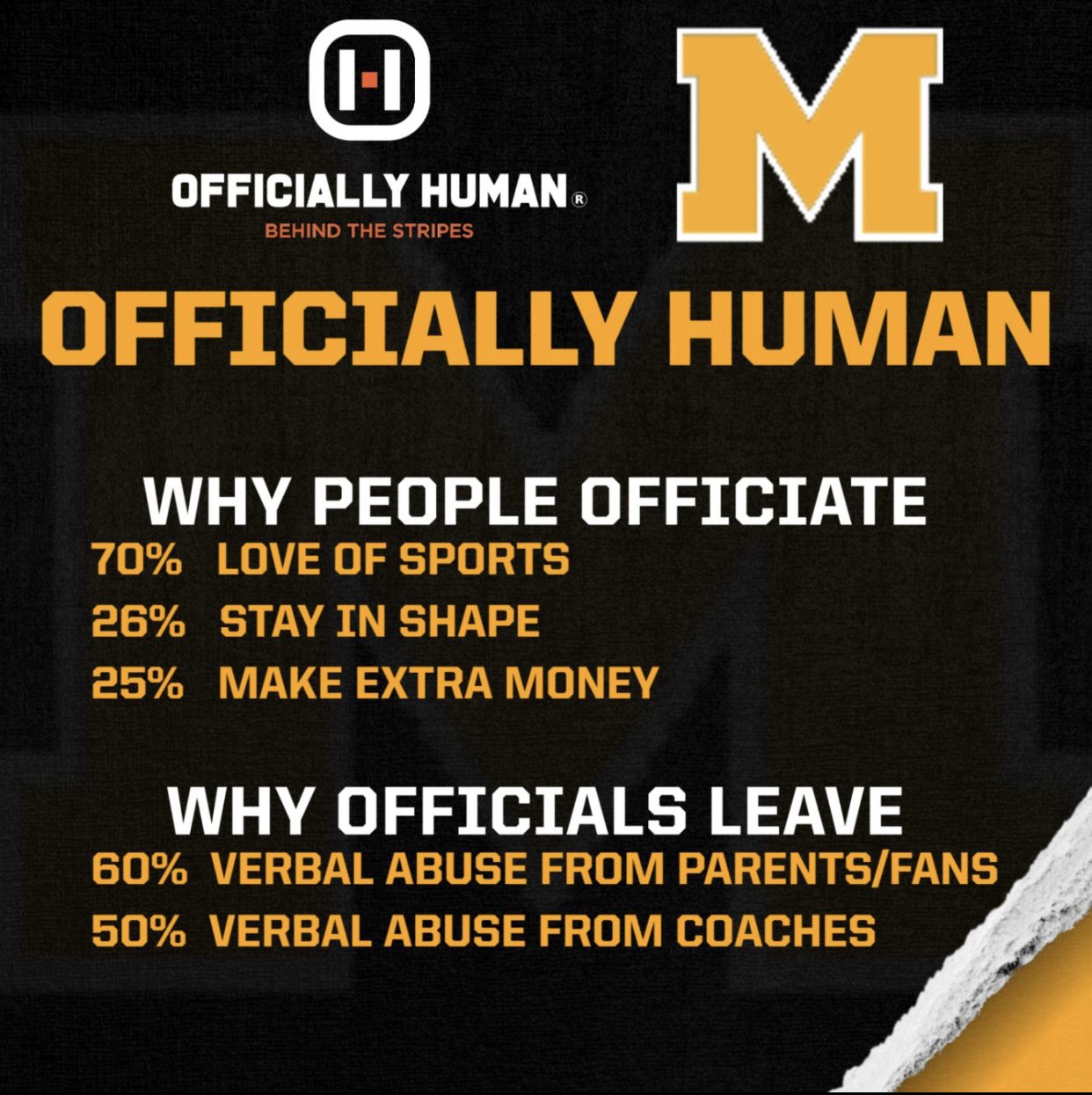 ---
6. Abuse at Youth Sports: an uncomfortable topic [5:46]
Patrick Skene
'You can't solve if you don't talk about' it is a fundamental across the world for abuse of match officials. It's this black spot that's hard to get people talking about.
Brenda Hilton
Well, I presented at a consortium this week, and my topic was 'We have to do better'.
And when I went up on stage, I said, all right. I just want everybody in the room to know that I might offend some of you and I just want you to leave this room and I want you to think, and I don't want you to get mad at me. But I really want to provoke thinking here. And when I say this:
'Would any of you in this room work for the same game fee for six years? Six years!'
We want people to work for the same pay yet everything around us is going up in cost. You know, our kids get older, they get more expensive. That's number one.
Number two, do we have to look holistically at the assigning process (better behaved clubs getting access to the scarce referees) and maybe we need to blow this thing up and that's hard because people don't want to have this conversation. They just don't want to have those conversations.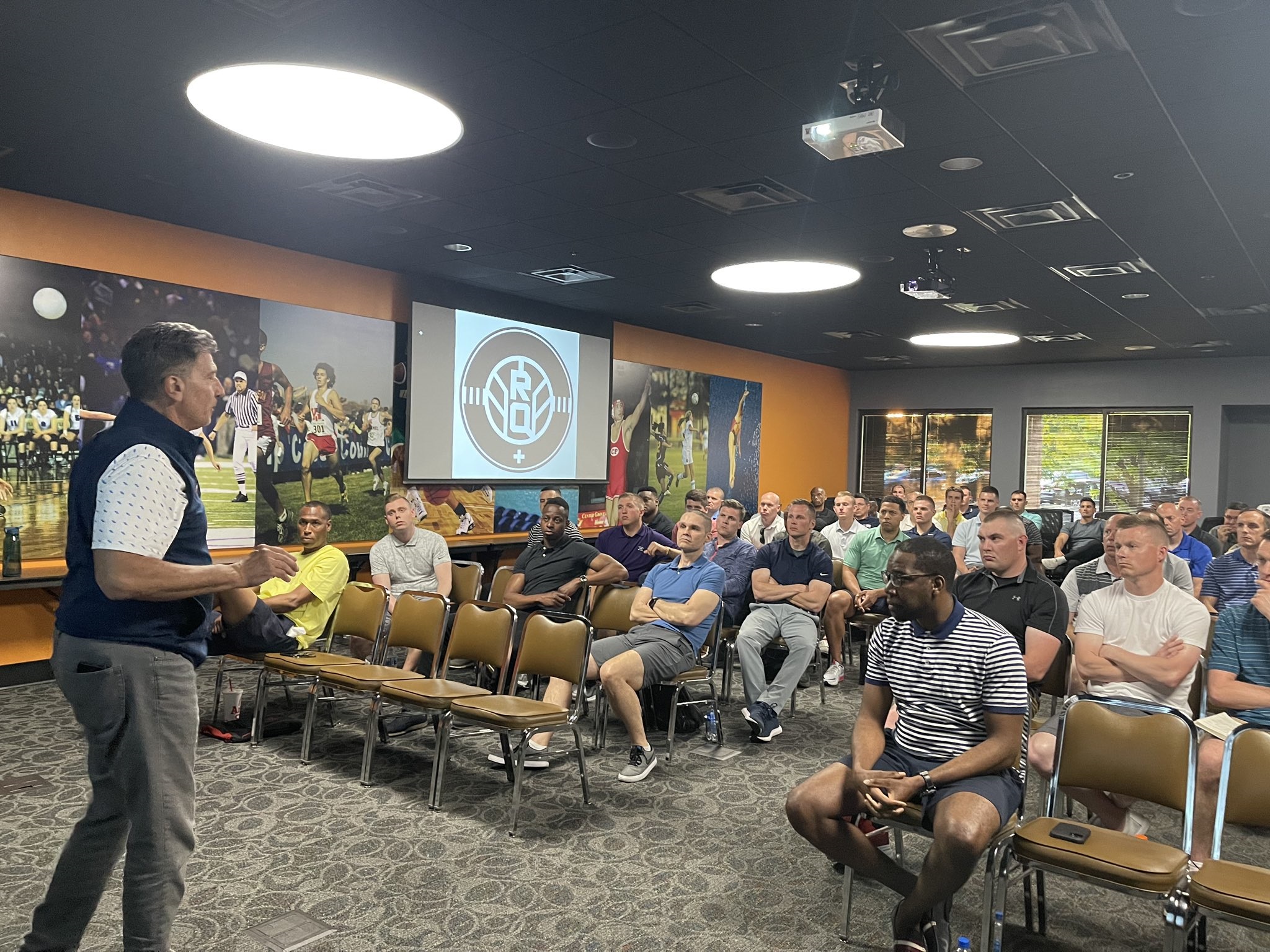 ---
7. The impact of Covid on Parent behaviour [6:50]
Brenda Hilton
So during the pandemic, I did quite a few podcasts. I have my own theory and I could be completely wrong. But I think that the pandemic did more harm to so many people and I talked about that, say you have a mom and dad who may not necessarily agree. One of them wants their child to play and the other doesn't. They've lost one to two years of competition.
So, parents now think that when they go to these youth events, it is 'live or die', that the collegiate scholarship is on the line for an Under 10 baseball game. And now we've got mom and dad arguing and what happens? Who are they going to take their frustrations out on? It's going to be the umpire every single time.
Patrick Skene
It's an interesting theory, the pandemic one (worsening parent behaviour). It's happened across all the sports down here, where I would naturally think that parents would be more appreciative of something that was taken away. But I haven't really seen any of that. I've seen a lot of angst projected and doing a sport by sport analysis, we've seen the same thing.
---
8. Does the competitive nature of American society create 'ugly parent syndrome'? [8:04]
Patrick Skene
I'm really interested because we look at America as the peak of competitive sport in the world. I remember Nike's motto for the Atlanta Olympics was 'You don't win silver, you lose gold'
Culturally, we look at America as the peak of competitiveness. Is there anything cultural there relating to American parents who (outside of sport) are in a dog-eat-dog world?
To make it to the top in America in any key industry, you have to have come through an incredible pathway – to become great in music or to become a great lawyer is tough and at grassroots level, does that competitive spirit overflow to the parents?
Brenda Hilton
In my humble opinion it does. I will be the first to admit that when our son was in high school, and you go to these AAU games and you watch these people, and sometimes I would even get caught up in it. And then I'm like, wait a second.
If my child is going to play in college it is because of what he does, the work he does on the court. I can't do that for him and that's gotten lost, and everybody you talk to says: 'we're all living for our kids now.'
However, we're actually doing so much damage, because we're putting such immense pressure on these kids.
And then the other thing I think about is just because you paid a fee for your child to be on a team does not give you the right to berate coaches, other parents and especially the officials.
But somehow, people think they have a right to do that.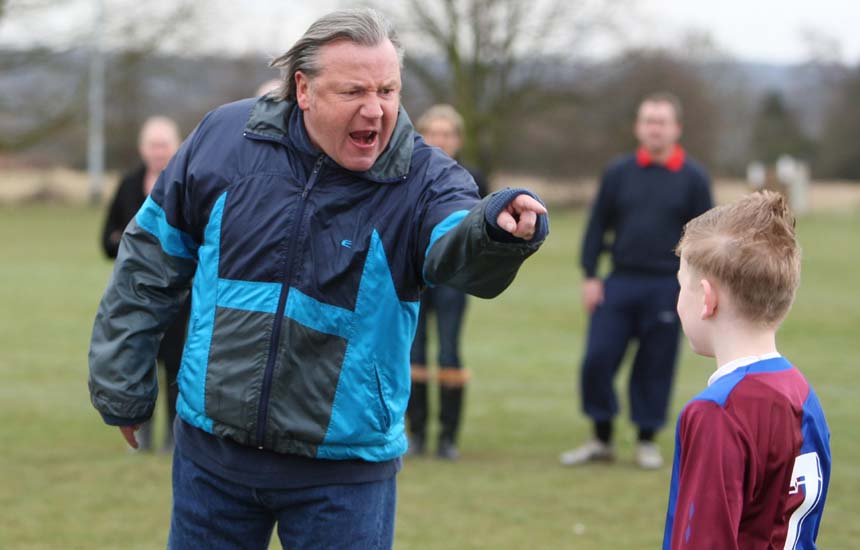 ---
9. Key findings of Officially Human's big survey on referee abuse [9:24]
Patrick Skene
So you've done some wonderful research.
'Officially Human' conducted a survey in 2019 of officials in 15 states, in all sports at the high school level and below. A big sample size was what I liked, almost 19,000 respondents.
What were the highlights of that study?
Brenda Hilton
There's a couple of glaring things that we really want people to focus on. Firstly, people don't realize that 70% of our respondents do officiating for the love of the game. And that gets so lost.
The second stat is that 55% of referees were over the age of 55. Well, that group is now 58.
The most glaring stat to me is that only 12% of those 19,000 referees surveyed are under the age of 34. So we have so, so much work to do. And that was pre-pandemic. We don't know how many of those didn't come back.
The other interesting thing was that when we started writing the questions for this survey, we didn't know what the response rate would be. We had no idea. And I'm kind of a freak, so I was sitting here and we would send out a survey to a state and I would just watch on Survey Monkey. And watch these results come in.
What do you do with 19,000 responses?
Well, you surround yourself with really smart people who can break down the data. Probably the biggest thing out of all of it though is those officials wanted a voice. They wanted a voice. You don't get 19,000 responses because they're bored. Because it was 53 questions.
Isn't it funny how long it takes for survey data to get attention, but it's really starting to get more attention now.
Patrick Skene
I'm really interested in why officials leave and the top two reasons is verbal abuse from fans and coaches. It was more than 50% for those surveyed and you've clearly got data on the problem.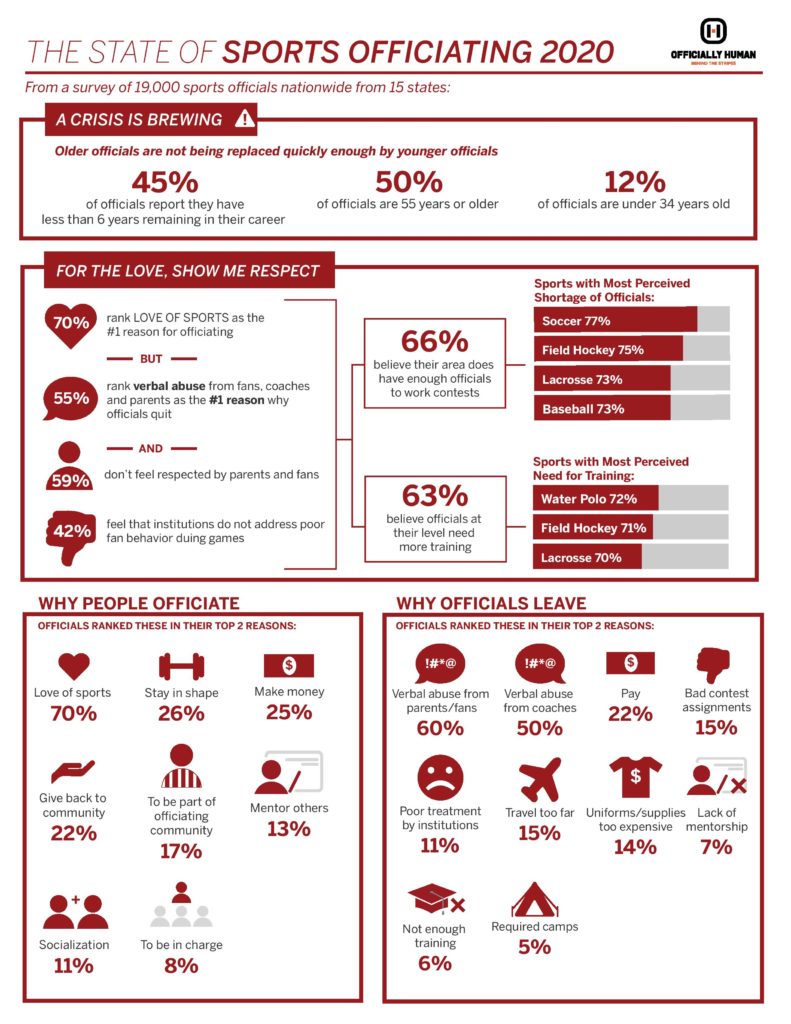 ---
10. Self Sabotage is leading to a tipping point [11:18]
Patrick Skene
Why do we have this level of aggression that we can't see that you can't play, without referees? Your kid won't be able to play without this essential service that's being provided to your kids. What is it in us that is so self-sabotaging?
Brenda Hilton
I think all of us are competitive in nature. Keep in mind, probably 95% of the people are pretty good people. But if you have a game of three basketball officials, and there's a couple of fans that just won't leave them alone, and you lose one of those officials. To your point (the tipping point) it's coming.
But the reality is, games are now getting canceled a lot in the United States. So teams are going to start not being able to participate in these big tournaments because there's just not going to be officials.
And I think we're probably still a couple years away from this really happening at scale. It's coming. And what's going to happen is people all of a sudden are going to say: 'Well wait a second, why can't we play this weekend?'
A couple of weeks ago I was talking to the head of officiating for the Louisiana High School Association. And he said that his top assignor for their most competitive baseball, makes eight to 10 calls a week and half of those calls are to head coaches saying 'you can't play a baseball game tomorrow because I don't have umpires for you'.
And the other half is 'you can only play with one umpire'. So now we're putting one umpire on a field by him or herself. And that risk (of errors and abuse) is even greater.
---
11. Officially Human Brilliant TV on parent abuse [13:02]
Patrick Skene
I want to congratulate you, you've created a wonderful, clever ad. It's the best I've seen trying to create empathy for match officials. The ad has people standing up in a music recital and abusing the kids that are playing the instruments and the conductor just like they would in a sporting field, but in it's in a quiet, alternate environment.
What a beautiful ad to build empathy about how ridiculous these parents sound. And it raises the question – why is the sporting field a unique place where abuse is permissible?
Brenda Hilton
That's a great question. And when I have the answer to it, I hope I'm a millionaire.
And the other problem is… what are we teaching our youth when we are so upset at a game that we are arguing with the people around us, we're arguing over a call at an Under 9 baseball game. In what planet are we living?
---
12. The negative impact of Media and Gambling [13:58]
Brenda Hilton
I think the other thing that has to be talked about and it's kind of the elephant in the room is our media. Media doesn't necessarily help us when they are on TV, and they've got 14 different views of one play.
And they can over-scrutinize these officials when they say their names on national TV, and I'm talking at the collegiate level. And next thing you know, you know, there's been death threats against collegiate officials. It's terrible.
Patrick Skene
And then at the pro level, you've got people gambling and losing money.
Brenda Hilton
Well, now you can gamble at the collegiate level.
Patrick Skene
So because of that you've got extra angry people, who believe the referee had an outcome in them losing $20,000, $50,000 $100,000, $500,000 dollars.
Brenda Hilton
Right. The other thing I think about a lot is: when did it become so incredibly competitive that we forgot about the social aspect. Where did that get lost in all of this? We can't even lose gracefully now. We don't want anybody to lose
---
13. Big Tournament Syndrome [15:00]
Brenda Hilton
We're attending a softball tournament at the end of June. There's 1100 teams registered for this softball tournament. And when you think about that, there's going to be a winner and loser at every single game. That's what it is.
And so, if you're losing 15 to 1 and you get mad over a call, and you ruin the next two games for your kids because you've embarrassed yourself or maybe your team gets kicked out. This is what we're doing.
And this is real stuff, this happens. So when we go to this tournament, I'm going to have the opportunity to talk to all the coaches in the room and talking to all the game managers about all of this. Just (tell them to) take a step back.
Patrick Skene
I think more than captains, coaches (in this situation) are the most important because the coach is the only one that has any sway over an errant parent. Would you agree?
Brenda Hilton
I would, however, it's really hard. Because if a parent is paying US$1,000 for their kid, they've tried out for this travel team and they've made the team. They think they have a right to tell the coach what to do. So, it's hard and it's a big problem on every single level.
In hockey over here, we have a friend that pays between US$12,000 to $15,000 a year for their child to play hockey. It's insane. It's crazy.
---
14. Worst American sports for referee abuse [16:22]
Patrick Skene
I'm interested on a sport-by-sport basis, what are the unique things about Hockey, Basketball, Baseball, American football and Soccer. Who's the real problem child (for referee abuse)?
Brenda Hilton
I don't have hard facts on this. I just have my experience. I would say that Baseball is really, really, really hard. And the theory behind that from my experts in the field is the time between pitches and the proximity, you can get right up and stand at the fence and yell and scream at the umpire.
Basketball, I hear a lot about that because the bleachers are right on the floor. So some of the smaller gymnasiums, you don't have a lot of space. Sometimes you're tripping over people to get down the sidelines of a basketball court.
(American) football fans are just, very, very intense. But I don't see those abuse cases as much as I do as in basketball and baseball.
Soccer seems to be worse overseas than it is here.
Patrick Skene
Would you say that the culture in baseball when the coach leaves the dugout and there is chesty shouting at the umpire which seems to be putting people on the verge of a physical fight when you're in each others face shouting as loudly as you can, do you think that contributes in baseball as well?
Yes, absolutely. There's an organization down in Indianapolis, and at their baseball tournaments they actually painted a circle outside of the dugout. Where if a parent has a question on a call, they have to go to that circle and then somebody from game management will eventually get there and answer that question.
That has seemed to help them a little bit, but not a lot.
The thing right now though and I worry about this, is when you talk about this officiating shortage in all these sports – What's going to happen when we start elevating people to games they're not ready to work, because we don't have the people to work?
That's going to just cause another layer of anger with parents.
Patrick Skene
There's gonna be lower quality officiating. Because you've just got less people in the pool.
Brenda Hilton
Yes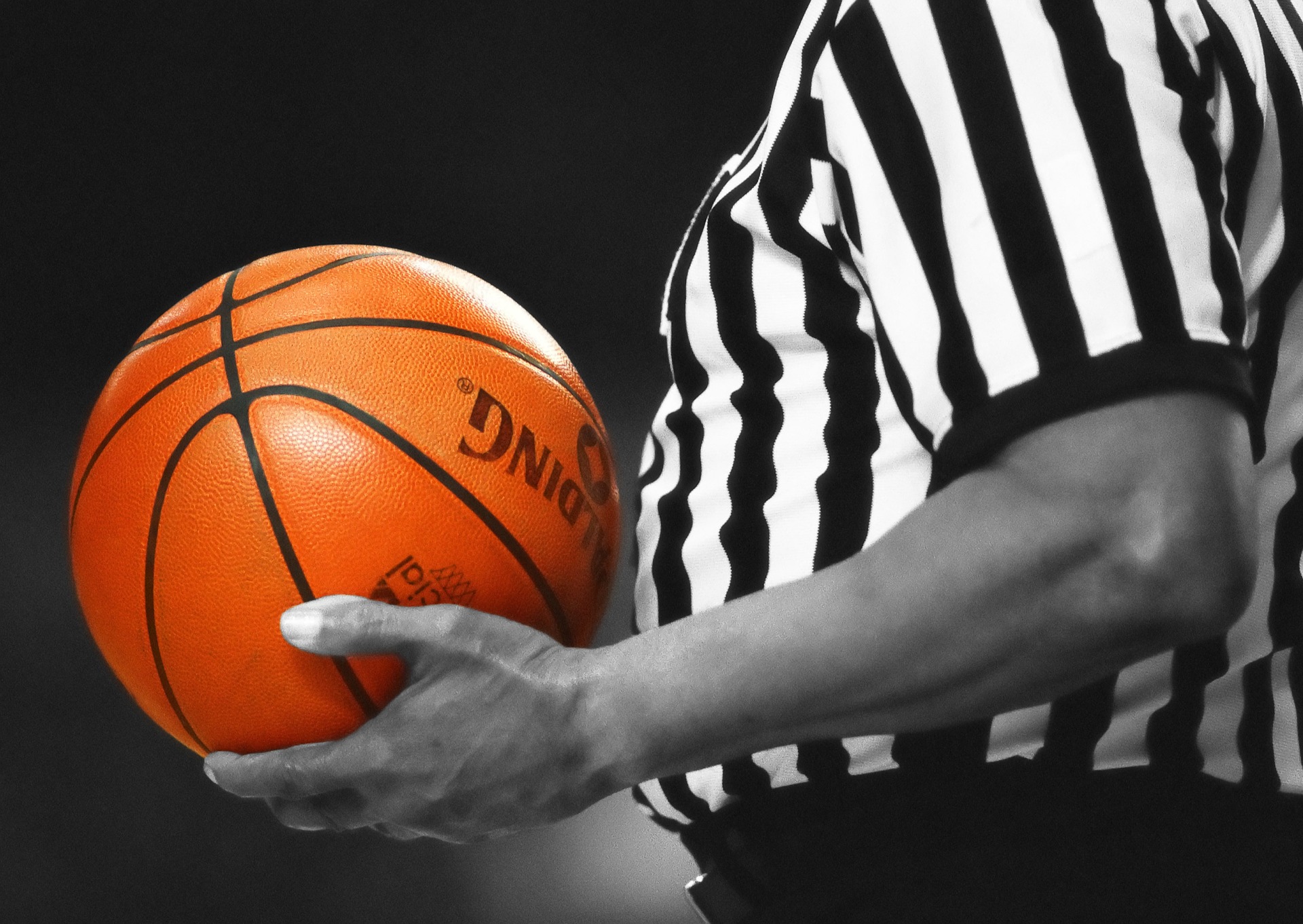 ---
15. Officially Human's 'Elevate Respect' Program [18:35]
Patrick Skene
You've got an online program called 'Elevate Respect', which is an online education series with short lessons for parents and fans to go through. Clubs can register for that program. Tell us about Elevate Respect and the wins and how that's going.
Brenda Hilton
So the program consists of six mini lessons. It takes two to three minutes to go through each one. It is not narrated on purpose, because we want people to engage in the program. So, it walks you through the sport ecosystem, and in various areas.
One area is the treatment of officials. What's the consequences when you go up to a soccer referee, that's 12 years old and yell and scream at them? What's going to happen if we don't get more referees and officials in the game?
One section talks about everybody's role, what is your role? What's a parent role? What's the fan role? What's the administrator's role?
If an organization signs up, we want (at least) 50% of their parents to go through the course and then that organization is considered 'Officially Human Certified,' and they can hang banners and can hand out things. But really, it's an awareness campaign to get people to understand that this is what is really going on in the world of youth sports.
We were intentional when we went to pilot this. We have some friends that might not necessarily have always been nice to officials. And we gave everybody that piloted the program the chance to give us feedback. This feedback from this person said: 'I'm appalled at the way I act. I had no idea how I was affecting youth sports.'
That person is now a champion for 'Officially Human'. So, it's going to be one person at a time.
We have to go through IT and cybersecurity training. We have to go through sexual harassment training, a lot of coaches have to go through concussion training. We see this program as another element of training.
Patrick Skene
Respect training.
Brenda Hilton
Yes. I always have this notion that I want to be in your face without really being in your face. I want you to go through this program and I just want you to absorb it.
We did it on purpose that it's not a push-and-play program because I've worked with NCAA coaches long enough. I know what they do to those videos, they hit play and they walk away.
So we were intentional in the way we did it. We wanted to be engaging and there are some questions on there that you have to answer. It's not a pass or fail (scenario). Everybody passes.
And then we have basketball rules and baseball rules that we put together – just a list of 10 of the most common misunderstood rules.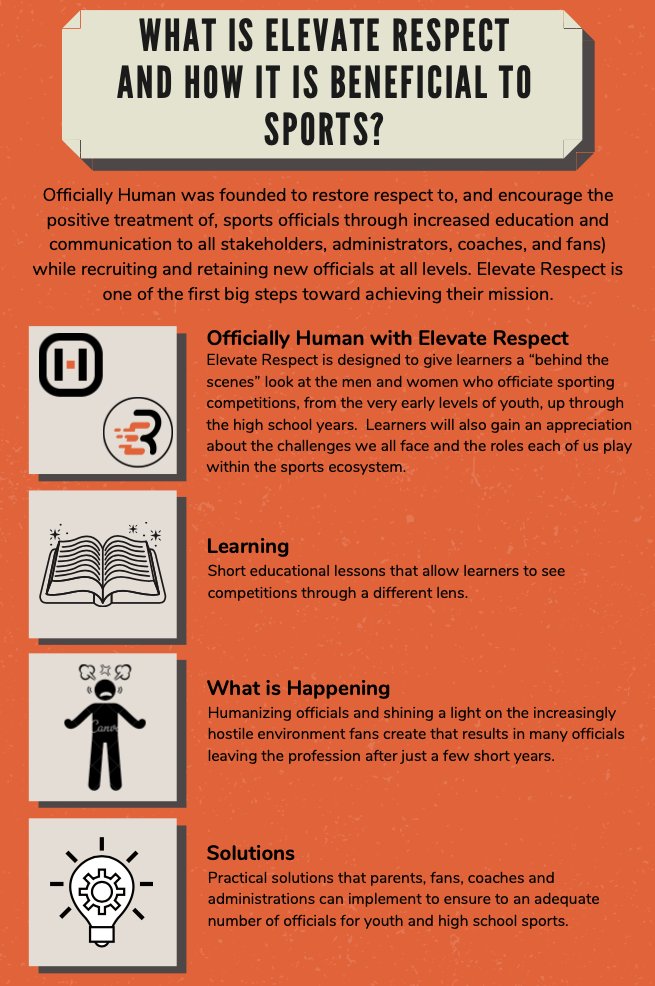 ---
16. Why isn't referee abuse a workplace and bullying issue? [21:22]
Patrick Skene
There's a universal creed that no one should be abused at their workplace. So how is the abuse of referees not a workplace issue?
Brenda Hilton
That's a great question, Patrick. That is a great question that we try to wrap our arms around every day. And not only that, we're abusing 12 to 18 year olds, forget the adults, its 12 to 18 year olds that are trying to make a little extra money. And they'll leave. 80% (of referees) leave in the first two years. 80%!
Patrick Skene
So what makes adults abuse of child referees not bullying, when everywhere else bullying is being amplified (and punished). Why isn't that seen as bullying?
Brenda Hilton
Well, I think a lot of it is, 'How do you manage it'?
Is it because (for example) you're at a tournament in Des Moines, Iowa. You go to a tournament, you bully somebody, but then you go back to Missouri to your home.
It was 2019, I don't know if it was Nike or Adidas, one of their high level AAU basketball tournaments, they actually had bouncers on every single court. But not every tournament is going to invest that money in that.
So, they would rather take the chance and gamble on not having any incidents and save that money. Well, I think a lot of this truly comes down to money. We have talked to several organizations across the world about 'Elevate Respect', and there's a lot of times it comes down to money.
In the workplace we have to be very, very careful, everything we say now but as soon as you get to a competition you can say whatever you want, it doesn't matter how many kids are around, you can swear as much as you want and for what?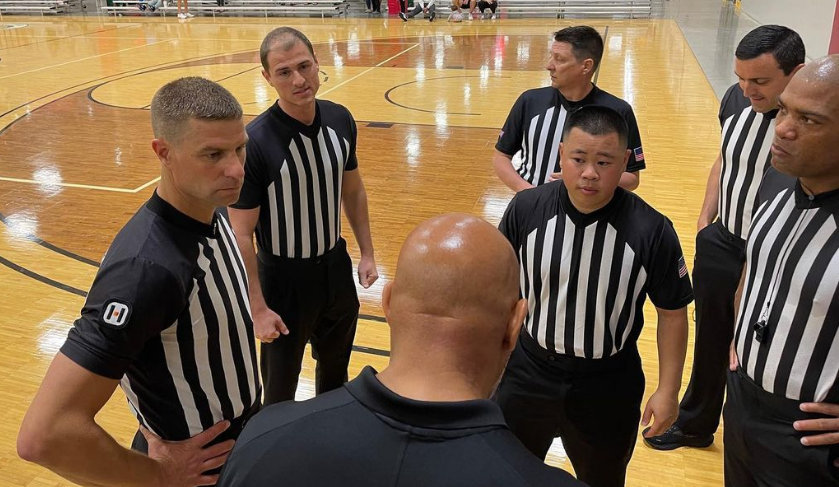 ---
17. Mental health issues with referees [23:12]
Patrick Skene
In Australia, mental health is starting to rear its head among referees. That not only are people being abused and not feeling good, it's actually crystallizing into mental health issues. How's that playing out in America?
Brenda Hilton
I haven't followed that quite as much. However, what I will say to that is, when we talk about mental health, and I heard this week, somebody said, let's change mental health to mind health.
But what does it do to your child?
When your parent is always the person screaming at the officials and maybe other parents?
It's such a global problem when we talk about mental and mind health that, I think for officials, they'll just quit working. They'll just stop officiating, it's not worth the $25.
So for mental health, I don't know if it's quite as much because they will just leave. But I worry more about the kids that have to endure this every single day, every single weekend when they go to play.
---
18. The impact of social media [24:21]
Patrick Skene
There is also a more modern problem. People not abusing on the field, but abusing referees through social media.
Brenda Hilton
Well, I know that there's a lot of organizations that tell their officials that they cannot be on social media because of that. And you think about it. When I was in the basketball world, the officials would always say….the great thing about basketball, is there's another game the next day.
However, for a sport like football where there's only one game a week, that abuse can go on for a whole week until you get to the next game. So it depends on the number of games & competitions that that are going on.
But yes, it is a very serious problem as well and social media is just the devil for us.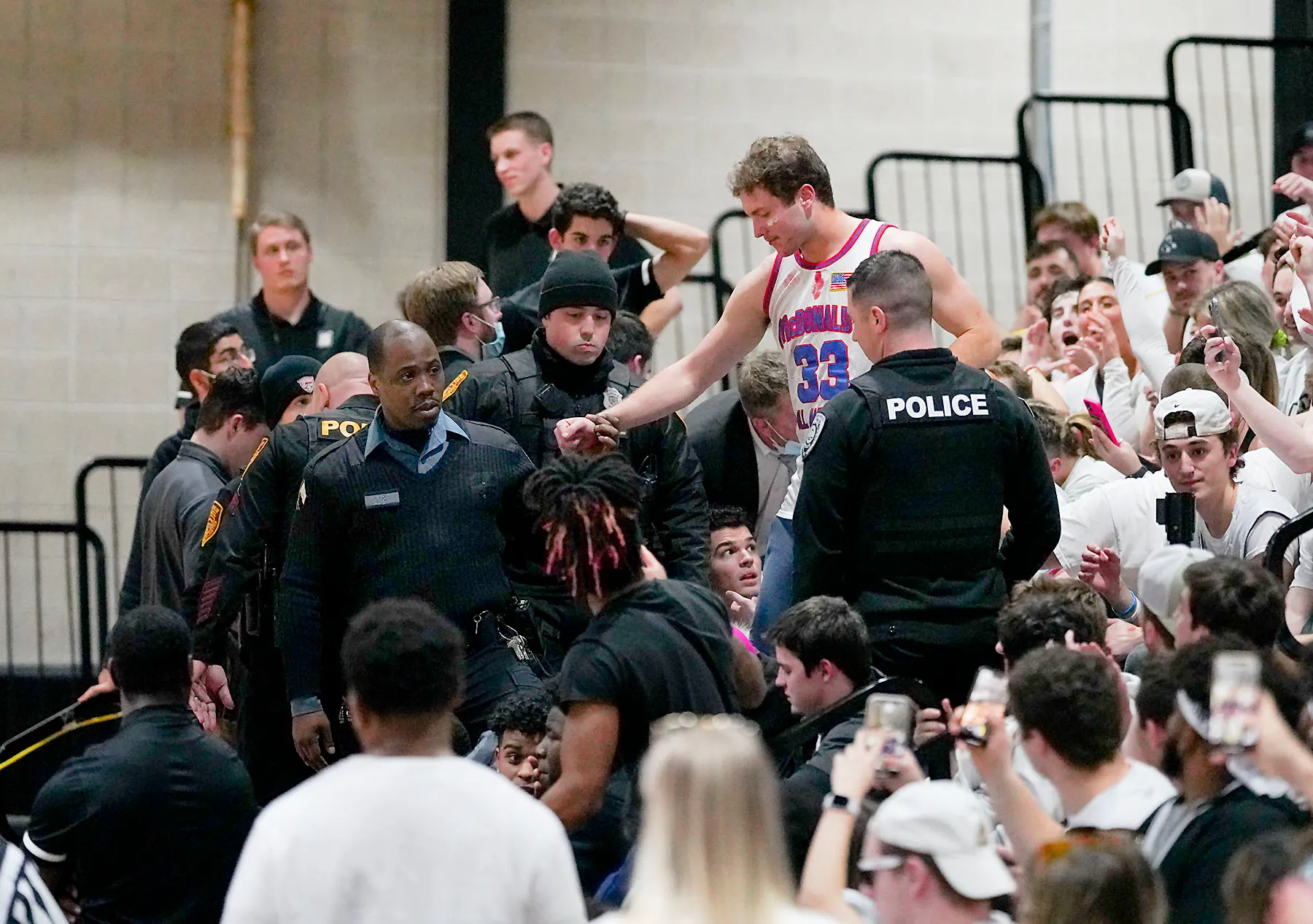 ---
19. Could government legislation be a solution? [25:12]
Patrick Skene
I'd like to discuss government intervention (for the crisis). If the threat of an assault charge hasn't deterred some people from attacking an official, maybe there needs to be laws and state legislatures passing laws to protect officials. So it's really got some teeth. Is there any talk about that?
Brenda Hilton
There are a few states that are talking about that. I think the problem or maybe the hurdle is often these abuses aren't reported. So then that same parent you know, can go to the next week and then do it to a different referee.
And what is really going to happen because if it takes six months, or two years for somebody to get charged and whatever their sentence is, then it's like, 'is that really helping us?'
Because if the person just has a charge pending, and they can still go to games. They still have access to the officials. Sometimes the officials don't want to make a complaint, they just want it to go away.
Patrick Skene
And by prolonging it through a judiciary environment is only prolonging the pain. That's a really interesting point.
---
20. Thoughts on Body Cams as an option to capture referee abuse? [26:24]
Patrick Skene
Body cameras. What are your thoughts? (referees wearing them to reduce referee abuse)
Is the debate happening that this may improve accountability and that these exchanges between players and referees are captured? What are your thoughts?
Brenda Hilton
I don't have a great deal of knowledge on that other than what we do in in football.
When we talk about something like body cams, you think about the cost that it takes to have the technology. Are clubs really going to invest to have those antennas they need at their remote locations. Maybe someday but I don't know how it's going to be in the next five years.
---
21. What's going to turn the tide? [27:04]
Patrick Skene
Is there anything out there that you can point to that's getting traction in what you're doing and what you've seen more broadly.
Brenda Hilton
The one thing I'm doing is I'm forcing conversation. I'm forcing uncomfortable conversations. I will talk to anybody that will talk to me about this subject to bring more light to it. And I also have a really good social media person. But just going to conferences and talking to people. Any athletic director I can talk to, any state association I can talk to, it's creating the conversation and creating awareness.
There is a press release coming out this week that we just signed our first major partner, they are taking this problem very, very seriously. And we're going to do some good things with them. And most of it is an awareness building campaign.
Patrick Skene
Is there a silver bullet that will move the needle?
Brenda Hilton
Public Service Announcements (PSAs) are great, but they're 30 seconds and they go away. So in my perfect world, I would not only have 'Elevate Respect,' I would have some other online learning tools that people have to go through.
And I would have the 'Officially Human' logo everywhere.
'We are an 'Officially Human' certified gym gymnasium'. 'We are an 'Officially Human' organization, we believe in the positive treatment of officials and everybody around you.'
'We take this seriously.'
You can say that unruly fans will be removed but if you don't remove them on the first time, they're just going to know that they can keep acting like that.
But awareness, awareness, awareness, I want it to be in your face without being in your face.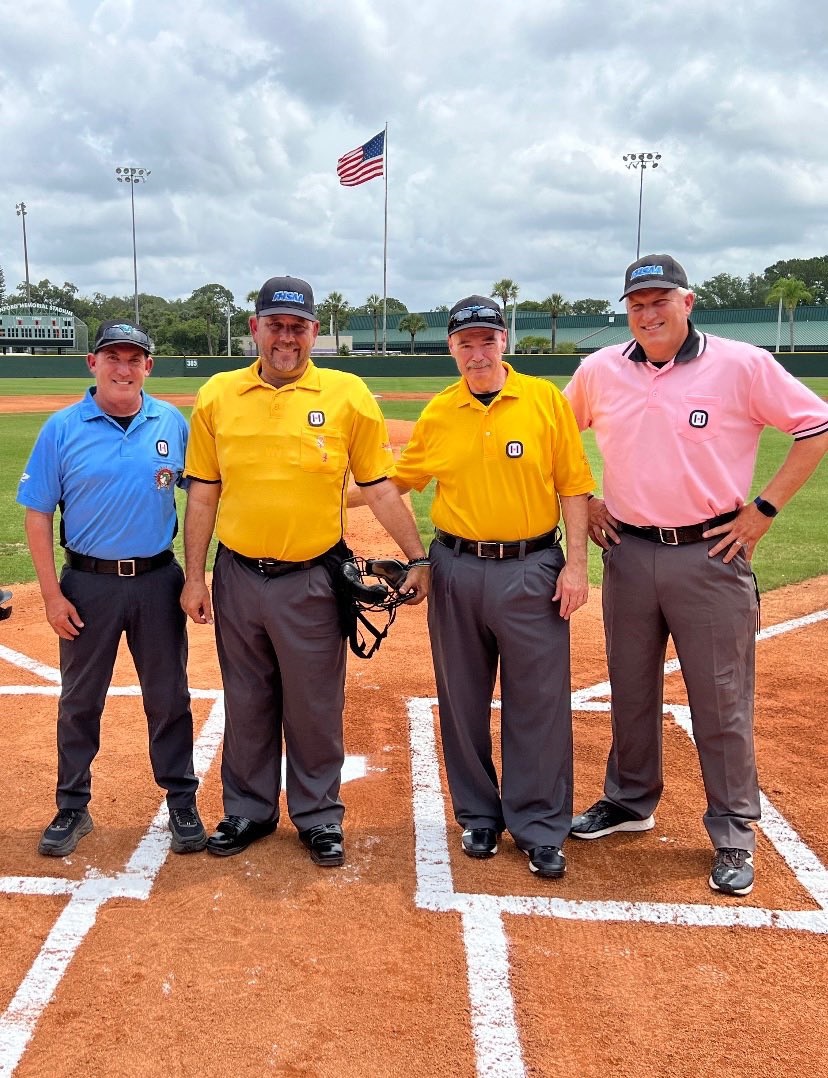 ---
22. The Officially Human Elevator Pitch [28:49]
Patrick Skene
That's a good strategy. So I've read online where there's lots of good feedback about presentations that you give.
I'd love you to give me the opening statement of a presentation when you've got a bunch of people in there who don't think there's a problem or don't think this is a priority. You've got to win people over in that first minute. Hit me with what you would say to them.
Brenda Hilton
Awesome. Good afternoon. My name is Brenda Hilton with 'Officially Human'. I founded 'Officially Human' to humanise sport officials across the nation and around the world.
Those of you in this room, if you don't understand or know that there is a problem with the shortage of officials, I'm here to tell you that it is very real.
Someday, one day in the very near future you are going to go to one of your child's competitions. And you will be short of referees. You may be short one, or you may not have a competition.
I'm telling you it's real. I'm in this space. I've been in it for 22 years. It is a real problem. And I want everybody in this room to think about it and think about solutions.
Patrick Skene
What an amazing pitch. Thank you so much for your time. And congratulations on a fantastic job. You're doing wonderful stuff. Thank you
Brenda Hilton
Thank you. All right, we'll stay in touch.
Join the Club Respect mailing list
Articles by Patrick Skene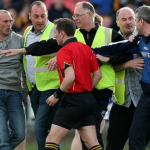 ---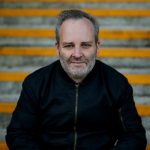 Patrick is a founder of Cultural Pulse, a leading micro-community marketing and engagement agency that has worked for the past 15 years on sports participation and fan engagement programs for over 100 communities. His recent book 'The Big O, The Life & Times of Olsen Filipaina' has gone into reprint and his stories on the intersection of sport, history and culture have been published by The Guardian Australia, the Age, the Sydney Morning Herald and Inside Sport. He is currently the proud coach of the Rockdale Raiders Under 8B1's.
Contact Patrick on twitter or LinkedIn
---