Match officials to unite at the National Officiating Summit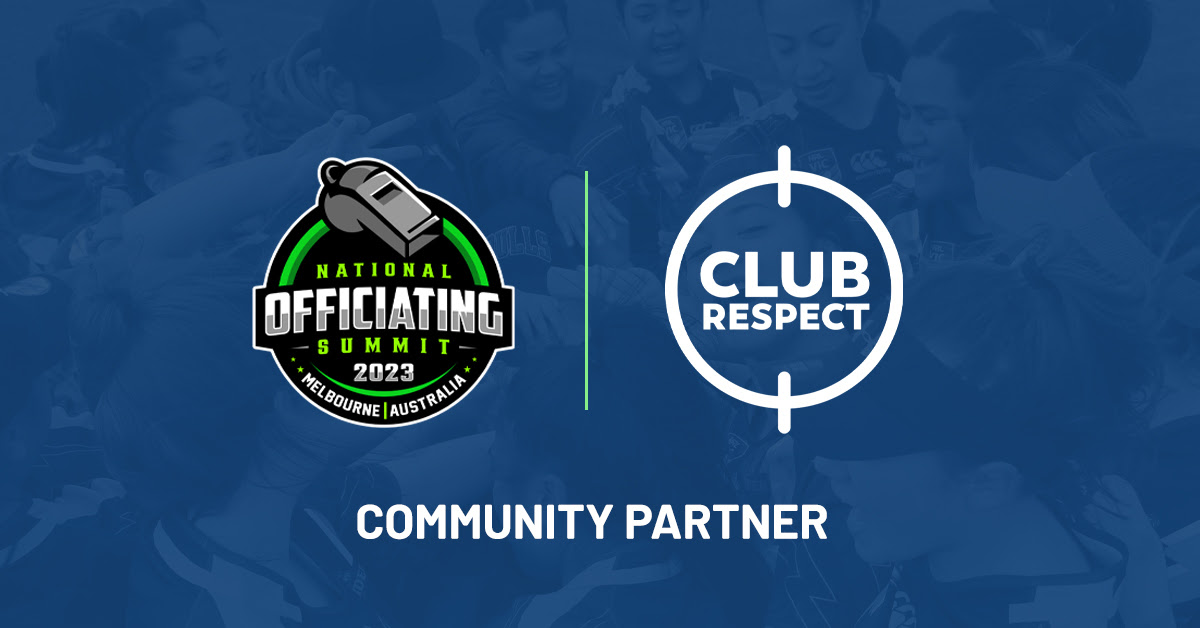 NATIONAL OFFICIATING SUMMIT: 17-19 NOVEMBER 2023
Club Respect is excited to announce that we'll be a Community Partner for the National Officiating Summit, to be held in Melbourne from 17-19 November 2023.
Event Director, Ash Synnott, said the Summit's expanding connection with local officiating is an important pillar of the event.
"Club Respect do an amazing job at amplifying some of the critical messages that are facing abuse in community officiating. The resources available promoting holistic respect are a powerful asset for local organisations to adopt and nurture their officials. We look forward to welcoming their personnel to the stage during the Summit".
Summit Advisor, Patrick Skene, is a renowned book writer and has worked with Club Respect across a number of key initiatives.
"As a football coach and occasional referee I have noticed a dramatic decline in respect for match officials, especially after COVID-19. When I started writing about this problem for Club Respect I found a national crisis was looming across a range of sports with significant churn rates of umpires and referees leaving and not being replaced. I think abuse and lack of respect for match officials is the biggest problem facing Australian sport – a cultural blind spot."
Tarik Bayrakli from Club Respect said,
"If we truly want to address all forms of bad behaviour from the sidelines of community sport, we need to address the abuse of match officials. Clubs are notoriously ill-prepared to support the people undertaking the most vulnerable role in sports while the culture of match official abuse charges on. At the Summit we'll reckon with this question: is it possible for supporters, players and coaches to disagree with match officials and still respect their role in the game?"
The National Officiating Summit will provide Club Respect an additional avenue to promote the messages and resources available to Australian sports.
The Summit will be held at the Melbourne Convention & Exhibition Centre from 17-19 November. For more information visit the Summit website at: www.nationalofficiatingsummit.com.au/

WHY WE'RE SUPPORTING THIS SUMMIT 
Refs, Umps, match officials… Why is the abuse so rampant? It's not as if sports aren't trying to address the problem…
Local community clubs are developing great initiatives that respect match officials. State and governing bodies are working hard on retention. Leagues are challenging the status-quo. And yet, the juggernaut of abuse rolls on.
Match officials have a power that isn't often recognised. Coming together across codes to promote positive relationships with players and spectators can supercharge the prevention work already being done.
This Summit provides that opportunity for match officials across all sports codes to speak up and connect.
MATCH OFFICIALS IN FOCUS: CLUB RESPECT ARTICLES AND PODCAST LINKS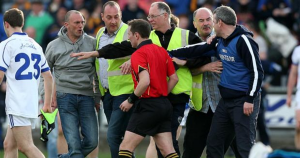 Journal: Sport's ugly blind spot – abuse of officials
---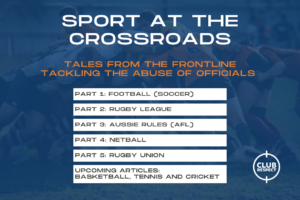 Series: Sport at the Crossroads: Tales from the frontline tackling the abuse of officials
---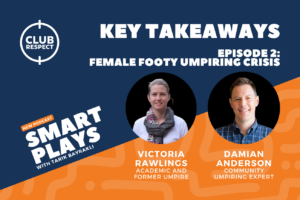 Podcast episode: Female Footy Umpiring Crisis
---
REGISTER NOW:

National Officiating Summit: 17-19 November, 2023
Melbourne Convention & Exhibition Centre, Wurundjeri Country, Narrm
Officials are critical to successful sport. They deserve a standalone world class event. The National Officiating Summit is the must-attend event for Australia's sports officiating industry! Don't miss this high-profile three-day summit, bringing together officiating from all levels and sports.