Strategies to maintain connection at your club
This response relates only to the question and should not be extrapolated. There is never one situation that is identical to another and sometimes even the smallest detail matters.
---
Question: 
Patrick from a junior soccer club in Sydney asks "Our season has finished up for the year. We're thinking about our players and families who didn't return during the season and the impact on our coaches and the committee. Pre-season should start in the next few months, what can we do to reconnect and get everyone excited for the next season?"
Response:
COVID has been an enormous challenge to the community generally – sport at all levels has not been spared. The flipside of this, however, is that sport and particularly at the community level can play a massive role in leading us out of COVID and back to as normal as possible. The key to assisting with this will be maintaining connection – this is what COVID has taken away from sport and society, so it's important to put things in place to combat this as we work our way out of it. If we maintain connection, energy, motivation and enthusiasm will regenerate quickly in the lead up to preseason commencing for your club.
The important connection pieces in local clubs are about people staying in contact, receiving the necessary support to make the important things happen, receiving coaching support, having some communication and link with their peers/teammates – these are the important pillars in non-COVID times and do not change because of COVID. Obviously, in developing strategies and action plans, these will be subject to COVID restrictions in your environment at the time in terms of group contact, numbers, social distancing and other measures in place in your local area.
Zoom or similar other online meetings can be frustrating and difficult at times we all know and experience, but they remain an effective alternative to just email, text or other social media communication forms. Where allowed, as much face-to-face contact even in small groups is the most important strategy. This is at all levels within your club including committee meetings, coaching meetings, parent information sessions, down to creating small training groups for the children participants.
Develop a holistic approach or program across all these levels within your club, then communicate this well to all your current and previous club members. As part of this strategy, promote wellbeing as an added benefit as another catalyst to attracting participants – this presents a great opportunity to leverage from this – ie: we have all experienced difficult times during COVID so getting back involved in sport at our club will assist all of our wellbeing. This will be attractive for people so it's important to get that message out there that sport, particularly at our club can lead the way here and highlight your club strategies specifically.
---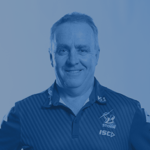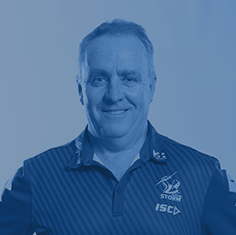 Brian works in professional rugby league athletes in the wellbeing area. He is currently working with Melbourne Storm where he has been for the last 15 years. Brian's role is to assist players with their life away from their sport to achieve a combination of balance and wellbeing and help them with future planning for life after football. Away from work, Brian is a father to 4 children and passionate about local community sports. Read all of Brian's responses to the Panel Of Expertise here.
---
While all attempts have been made to verify the accuracy of the information provided in this written response, the Panel Of Expertise panellists assumes no responsibility for any errors or omissions. Should a sports club face any difficulties as a result of acting on the advice, it is recommended that they seek out independent professional technical support to rectify the situation. The Club Respect panellists will not be held responsible for any repercussions beyond the scope of this response.