Retaining players during COVID: What should clubs focus on for the upcoming season?
This response relates only to the question and should not be extrapolated. There is never one situation that is identical to another and sometimes even the smallest detail matters.
---
Question: 
Ian from a cricket club in Melbourne asks "The club has got a big focus on retaining players from the previous season. With the COVID impact in mind, what do you see as the most important things for committees/coaches to consider for the upcoming season?"
Response:
COVID has certainly changed the sporting landscape.  Health and wellness is now front and centre in decision making. Keeping club members healthy, connected, and demonstrating care will certainly influence retention.
The quarantine constraints have impacted people in different ways and sports clubs need to be aware and accepting of this.  For example, some coaches have taken on the challenge of virtual coaching, and their programs have thrived.  For other coaches and athletes, it is an uncomfortable and threatening space. Some members may only return to sport when it resembles the old normal.
Some things have not changed. The four C's of competence, confidence, challenge and connection are still the major pillars of a good program in youth sport. But the weighting is different and more emphasis is now on connection, which relates to health and wellbeing.
To retain players clubs need to think more broadly about their community. Members should be inclusive on players, coaches, managers, management, operations, volunteers, officials and families. Parents are important in bringing children back to sport, they pay, drive, volunteer, and support, so they need to be part of the strategy to retain athletes in the program. Consider a broad program with activities that anyone in the club can be part of (e.g. Yoga, fitness), or challenges in age group cohorts where families can participate.  For example, in building up preseason fitness, set up a challenge run, e.g. Melbourne to the Gold Coast where all family members can contribute scores.
If clubs are to retain coaches they need to be regularly talking and investing in them. Regularly check in with individual coaches to make sure they are OK. Bring the coaching group together so they can share their practice of whats worked for them during COVID. For coaches who have no idea where to start with their program have them shadow a coach who has established some strategies that work. As a club thinks about other ways of working the age group cohort instead of reverting back to teams and having coaches working together in new ways. For summer sports like cricket going into a COVID season for the first time have coaches from other sports come and talk to the coaches about changes to their practice.
Communication, feedback, short effective training plans, and making training fun, collaborative, and challenging is more important than ever. Communicating using visual platforms can be difficult, it is two dimensional, there is no rest, and language has to communicate a picture. Communication that worked on the floor does not necessarily work on these visual platforms. Coaches need to work in partnership with athletes to create a language that works for both of them.
Regular feedback is essential. In combination with visual platforms consider using tools like WhatsApp and TeamApp. On both these platforms coaches can augment training with chats on topics, videos, newsletters, daily quotes, challenges etc. For these tools to be effective coaches need to be active and provide regular feedback to athletes. When training time is limited these tools are great for setting, recording and keeping track of challenges. As always training should be both fun and challenging, look for ways of creating games, team challenges, special events, and fun activities. These are more likely to retain athletes than a purely skill-focused program.
---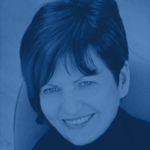 Julia is passionate about creating great environments for young people to thrive in sport. She does this by investing in helping coaches become great role models. Julia is a director of the Melbourne Boomers basketball team and coaches junior girls at her local club. Read all of Julia's responses to the Panel Of Expertise here.
---
While all attempts have been made to verify the accuracy of the information provided in this written response, the Panel Of Expertise panellists assumes no responsibility for any errors or omissions. Should a sports club face any difficulties as a result of acting on the advice, it is recommended that they seek out independent professional technical support to rectify the situation. The Club Respect panellists will not be held responsible for any repercussions beyond the scope of this response.