Sport at the crossroads: Netball leading the way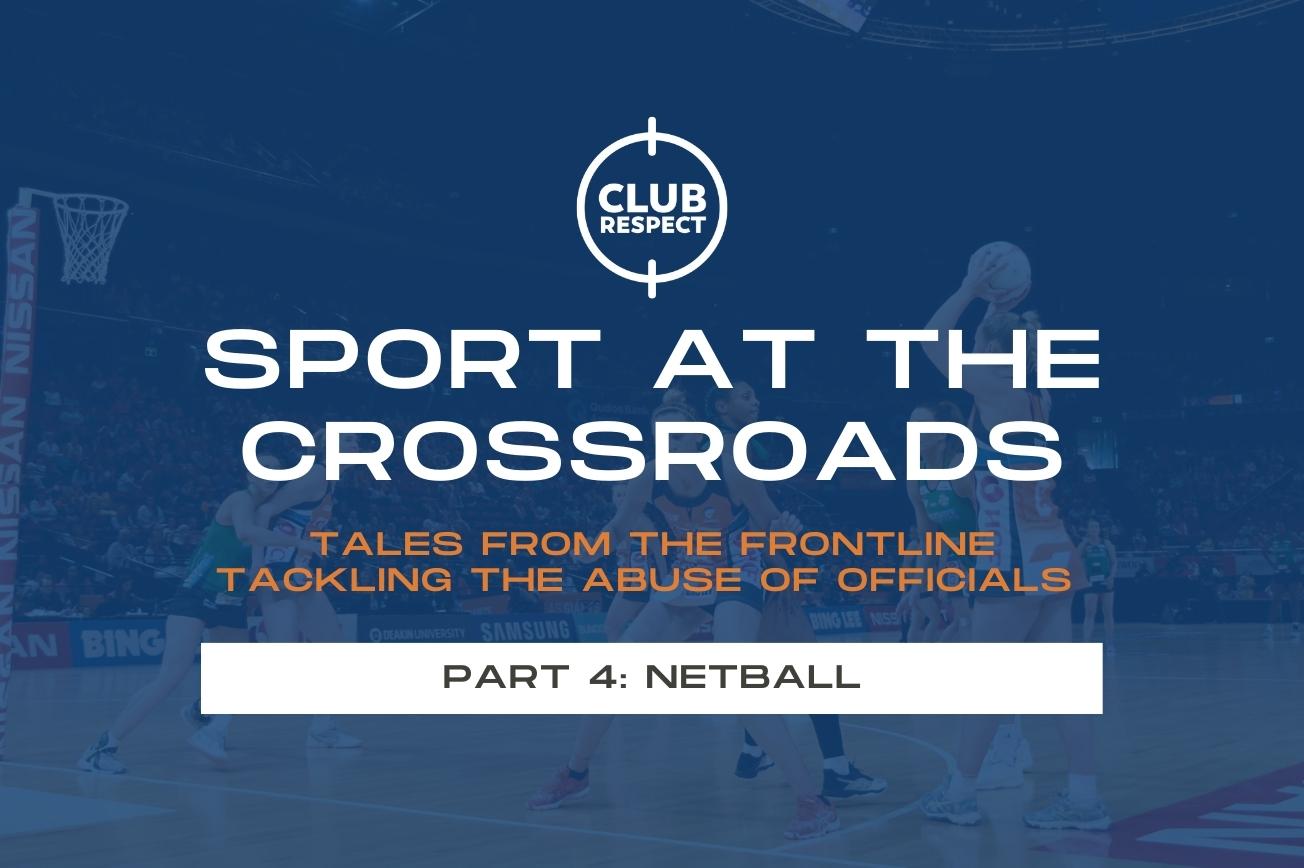 This is Part 4 of our 'Sport at the crossroads' series, exploring the way different sports codes and associations are tackling the abuse of officials.
Part 1: Football (Soccer)
Part 2: Rugby League
Part 3: Aussie Rules (AFL)
Part 4: Netball
Part 5: Rugby Union
Part 6: Basketball

---
Tales from the frontline tackling the abuse of officials – Netball
Australian netball was blindsided in 2020 when NSW Swifts coach Briony Akle breached the rule book by openly criticising an umpire with an accusation of bias after her team was knocked out of the semi finals by West Coast Fever.
Akle unleased on the umpires saying: "I'll be honest — I don't care. That was our season on the line and some of those calls were really obvious, there was about three replays … it is really disappointing."
"Definitely something was wrong, it was black and white. I don't think there was one that was a 50/50 call."
In rugby league, Manly coach Bob Fulton once wished publicly that he hoped a cement truck would run over a referee, so it was not major compared to other sports.
The incident did however spark vigorous debate on umpire scrutiny in netball and what constitutes abuse, constructive criticism, warranted outrage and ultimately infringement of freedom of speech.
The rules of netball state: "the decision of the umpire is final and given without question", but Akle didn't receive any penalty because netball has no specific rule in place addressing post-match criticism of umpires.
The incident begged the question. How did a professional sport get to the stage where respect is so deeply and intrinsically embedded, that criticising an umpire is considered a shock that upends the sport?
**
Could netball be the best sporting culture in Australia for maintaining respect for match officials? The answer is yes according to a Google search on umpire abuse that turned up almost no news items from elite to grassroots.
A deeper inspection reveals that there are definitely incidents of umpire abuse in netball, but the sport is by far the leader of the contact sports in fostering respect between players and for match officials.
They say 'the fish rots from the head' and in professional sports, younger participants role model and adopt the positive and negative behaviour of their sport's elite athletes.
To find out if netball's positive culture for officials was instilled at the elite level, I decided to start the journey at the top with international umpire Michelle Phippard, who has umpired at every level all over the world and is widely regarded as the best in the game.
According to Phippard, abuse from players at the top virtually never happens, but she has had some abuse from fans after international fixtures: "At elite Super Netball level we're quite lucky that we don't get the same level of vitriol of the NRL or AFL, but fan abuse at international level is definitely worse than national level."
It all comes down to one ingredient: "At international level there's patriotism to contend with and that's when you tend to get some lovely private messages on Facebook. Some bad ones."
**
The rise of social media has been a crucial pillar for the growth of netball in Australia, but it has created an unintended and bittersweet consequence of increasing abuse and disrespect of umpires. Michelle nominates the joint culprits as Facebook and the broadcaster.
"Facebook is where a lot of nasty stuff does happen," says Michelle.
"But social media is fed by the broadcasters who routinely post something from an umpiring perspective that is a bit controversial, and it invites this discussion that can degenerate into how terrible one particular umpire is."
Netball Australia is aware of the situation and for Michelle it is a tough one to solve because of the importance of broadcast analysis to fan engagement and growth: "An umpire might make a mistake and it's shown again and again, and we understand that passionate fans will make comments but when it becomes about blame and bias it ends up an abusive discussion."
Today's digital-savvy youth are embedded in this world and according to Phippard they can't tune out of it with so much of their lives online – so they can't ignore it like she could in the pre-internet world.
"Early in my career netball was barely on TV unless someone was watching ABC at 11'o'clock in the morning," Phippard recalls.
"The worst thing that happened was somebody wrote something nasty about you in the newspaper and everyone forgot about it the next day."
Social media has built a tight community around netball with umpires generally not benefitting: "Social media is a whole new beast, and it invites ill-informed people who have never umpired to say hurtful things and then everyone is talking about a wrong decision and it becomes hard to bounce back."
**
At national and international level, Michelle could not be more positive about player and coach respect for umpires: "We get treated really, really well. Interactions with coaches are very respectful, and collaborative. Of course, there are instances where coaches are not happy with you, but by and large its overwhelmingly positive."
At elite level, Phippard puts the increase in respect for umpires down to policies and programs and the move to bigger stadiums with more distance from fans: "In the early days in smaller stadiums you had to walk through the fans to and from the change room and abuse has happened, although not often."
**
Netball is steeped in traditions and rituals and it was previously compulsory in many associations for teenage players to also volunteer their time as umpires of younger age groups. This broad umpire participation rule built an intergenerational platform of empathy and understanding in netball that is not hardwired in other sports.
It's a double-edged sword according to Phippard who also has a grassroots role in umpire development for her local club at Queenscliff in the Manly Warringah Association on Sydney's northern beaches: "Our club has actually changed that rule this year because we found that having to umpire was dissuading girls new to the game who were horrified because they didn't know what they were doing as an umpire. Now they don't have to do it if they don't want to and it's the confident ones who have already played a few years that choose to umpire."
Program positioning is important and for Phippard there is much more to taking up the whistle than blowing it for penalties. When she asks her annual crop of umpires-in-training what they most look forward to, the answer is often "teaching":
"They see it as a teaching and coaching role, not just enforcing rules and they look forward to contributing."
From her time in grassroots netball in Victoria and NSW, she asserts the two big things that scare young umpires are making mistakes and people on the sideline "getting into them."
To address these twin issues, her club has a two-pronged attack. First is securing a volunteer parent to "play bouncer" and keep the crowd respectful. The second is a club mentor, an older umpire working with young umpires during the game to back them on good decisions and instruct them on decision-making elements that can be improved.
"We're giving them what they need in terms of protection and giving them the tools to reduce mistakes, improve and feel the satisfaction of doing a good job – and at times celebrate where they are getting it right and then we are delivering a positive experience."
Without the mentoring and positive affirmation, Phippard has seen younger umpires leave the sport: "If the kid is having a negative experience it's natural for her to say, 'I'm not good at this, I'm getting all this stuff wrong, it's not for me.'"
**
Does the netball code of respect between players and umpires hold fast one rung down the pathway at state level?
For Chris Hall, Workplace Manager from Netball NSW, the answer is a resounding yes.
Hall has been working with Netball New South Wales since 2016, but has been involved with netball for almost 30 years. His jurisdiction includes Junior & Senior state titles, Metro League, Premier League and the Regional State Cups.
Incidents are minimal according to Hall who is a referee himself: "We look after the umpires when they officiate at our pathway competitions and for example, we may have one issue a year in our metro league where we may have to speak to a team official."
There is a key difference between netball and other sports according to Hall that brings more accountability to spectators and that is the proximity of spectators and umpires:
"In other community sports where spectators are in grandstands, they feel they can abuse match officials in the middle of the field but in netball, spectators are standing courtside next to the umpires so they're generally more well behaved."
Hall learnt from a previous role at Manly Warringah Association that abuse in netball appears mostly at the pointy end of the season when people are: "playing for sheep stations!"
"Comments come generally when you get parents or grandparents who only come for finals and don't know the rules well."
Another key for Hall is the role modelling produced by the elite players that trickles down to his competitions: "Respect is enshrined in players at representative netball level, and it starts with the Diamonds who you never see having a go at the umpires. They get on with it – hear the whistle, take the call and the captains have the discussion at the break."
Arguing an umpire's call can also be costly on the scoreboard says Hall: "If players are willing to argue with the umpire then they could cost their team goals because the game doesn't stop. It's written in the rulebook that of the players, only the captains can query decisions at the break and that is the best thing for the team."
Hall has gained some insights through his experience at Association and state level and he feels one key factor in netball's success is the humanisation of umpires through deep involvement with clubs: "We encourage associations to get umpires into training sessions, work with players and coaches and have those key conversations. It means there is some sort of relationship between players coaches and umpires – and most importantly it gets it away from 'us against them' mentality."
The lack of dissent doesn't exclude gamesmanship from the captains to gently influence umpires towards their team's grievances: "It's in the rulebook that the captain can come and query decisions or clarify rules in the breaks," Hall says.
"Some of our captains have made it an artform to chat to the umpires even if they don't have a question or checking anything in particular, they're just saying Hi and having a good old chat."
On the issue of spectator abuse of umpires, Hall's strategy is no nonsense: "Spectators are the association' and club's problem, but our strategy is to quickly nip it in the bud. We speak to the association, and they deal with it and stamp it out, so it doesn't become ingrained."
"We don't accept any of that. We're all about coming and playing the game and building support on and off the court."
**
On umpire development and retention Hall agrees with Phippard that the major challenges are confidence building and the umpire churn as girls hit the 16-18 age bracket: "That's when they start working at McDonalds and could get a full shift on weekends. If we could pay those girls the same, I'm sure they'd prefer to be paid umpires."
For Hall the biggest challenge is confidence: "A lot of work goes into building confidence – it's all about confidence. If you go out there and look timid and scared and afraid to blow the whistle, the players are going to walk all over you.
"We teach going out there and having a big whistle, a big voice and big hand signals and whether the call is right or wrong you're portraying that you thought it was right."
Of the 113 Associations under his jurisdiction, I wondered if is there one that Hall holds up to be the standout for its umpires' program. Which Association is the model within the model sport?
His answer was Baulkham Hills Shire Netball Association in Sydney's North West.
"They have a very, very good umpiring program with over 5,500 members that they are managing every Saturday."
**
Laurel Cunio is the Umpires Convenor for the Baulkham Hills Shire Netball Association and is proud of her committee's work in creating a culture of respect between players, fans and umpires.
"It all starts with the committee who offer the competition on Saturday," says Cunico.
"And we all enforce the member protection policy and rules of the game in which there is zero tolerance for bad behaviour from players, coaches, managers and spectators who are misbehaving and affecting the umpire."
If anything does flare, Cunico's Committee back their umpires through a serious complaints procedure process which starts from an umpire incident report form on the back of every score sheet. If a player, coach, manager or spectator threatens or abuses them in any way, umpires are encouraged to put in a report.
The report is immediately scanned and a matchday tribunal panel of three committee members read through the report and call in the umpire or the team or the individual cited. In addition to any action on the day, if there has been a breach, an email is sent to the club concerned and their next games are monitored by the committee members.
Going to the admin room is designed to be an unpleasant experience: "That is really a scary thing for them, and they don't like it," Cunico says.
"They don't ever want to go into the admin room where they have to front us and provide a reason or reasonable excuse for their behaviour. Out of all those people that have ever been bought into the room, we never see them the second time."
The system is mechanical and efficient but Cunico notes: "It does curb bad behaviour."
Spectator misbehaviour issues need to be managed at club level according to Cunico: "Technically parents don't need to be a member of our association, but their daughters need to be a member to come under our policies."
The lack of technical jurisdiction doesn't stop the Committee members from acting at times: "So we throw that back to the clubs but if an incident is happening in front of our own eyes, we will call on our communication system for a club committee member to attend that court immediately and take steps to calm them down."
Baulkham Hills training video. video credit: BHN Facebook
Another key pillar of the success of the Baulkham Hills umpiring program is the unrelenting support of umpires, regardless of performance.
"Our umpires know the Committee members are there for them in many roles," she asserts:
"From directly and bluntly stopping any bullying to supporting them even if they are wrong to using post game feedback as an education process without criticizing."
The theme of positive support runs deeply in the committee's hands-on approach says Cunico: "We may be called to a court because an umpire is having difficulty, either sideline or player misbehaviour and we'll be right there on the sideline saying, 'Good whistle' or 'Great decision',"
"It's about real positive reinforcement and you can see that they feel good about themselves. And often by just by being there the spectators stop misbehaving and players can be reminded that it's actually breaking the rules to backchat the umpire."
Cunico ascribes part of her Association's success of her zero-tolerance approach to honest labelling of spectator misbehaviour: "As the umpires convenor I'm there to protect my umpires from sideline bullies. They are bullies, that's what they are, and we tell them that they are."
And she is happy to go the nuclear option for abusive spectators: "I'll happily send them to the carpark for the rest of their daughter's match," Cunico explains.
"There's one father who when he sees me coming says: 'Here comes the heavy I'm going to the car park already'. Just bullies, and there is no room for bullies in netball."
In summation, the success of the Baulkham Hills umpiring respect program is zero tolerance to misbehaviour, full and unrelenting support of umpires and education to support their role as crucial to the game.
Cunico adds one more success pillar: "The rules are there to be applied without fear or favour."
Join the Club Respect mailing list
Read Next:

Other articles by Patrick Skene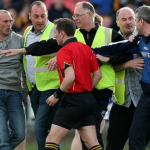 ---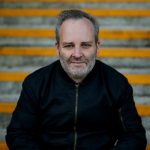 Patrick is a founder of Cultural Pulse, a leading micro-community marketing and engagement agency that has worked for the past 15 years on sports participation and fan engagement programs for over 100 communities. His recent book 'The Big O, The Life & Times of Olsen Filipaina' has gone into reprint and his stories on the intersection of sport, history and culture have been published by The Guardian Australia, the Age, the Sydney Morning Herald and Inside Sport. He is currently the proud coach of the Rockdale Raiders Under 8B1's.
Contact Patrick on twitter or LinkedIn
---