Sport at the crossroads: Rugby Union's timeless tradition of respect for referees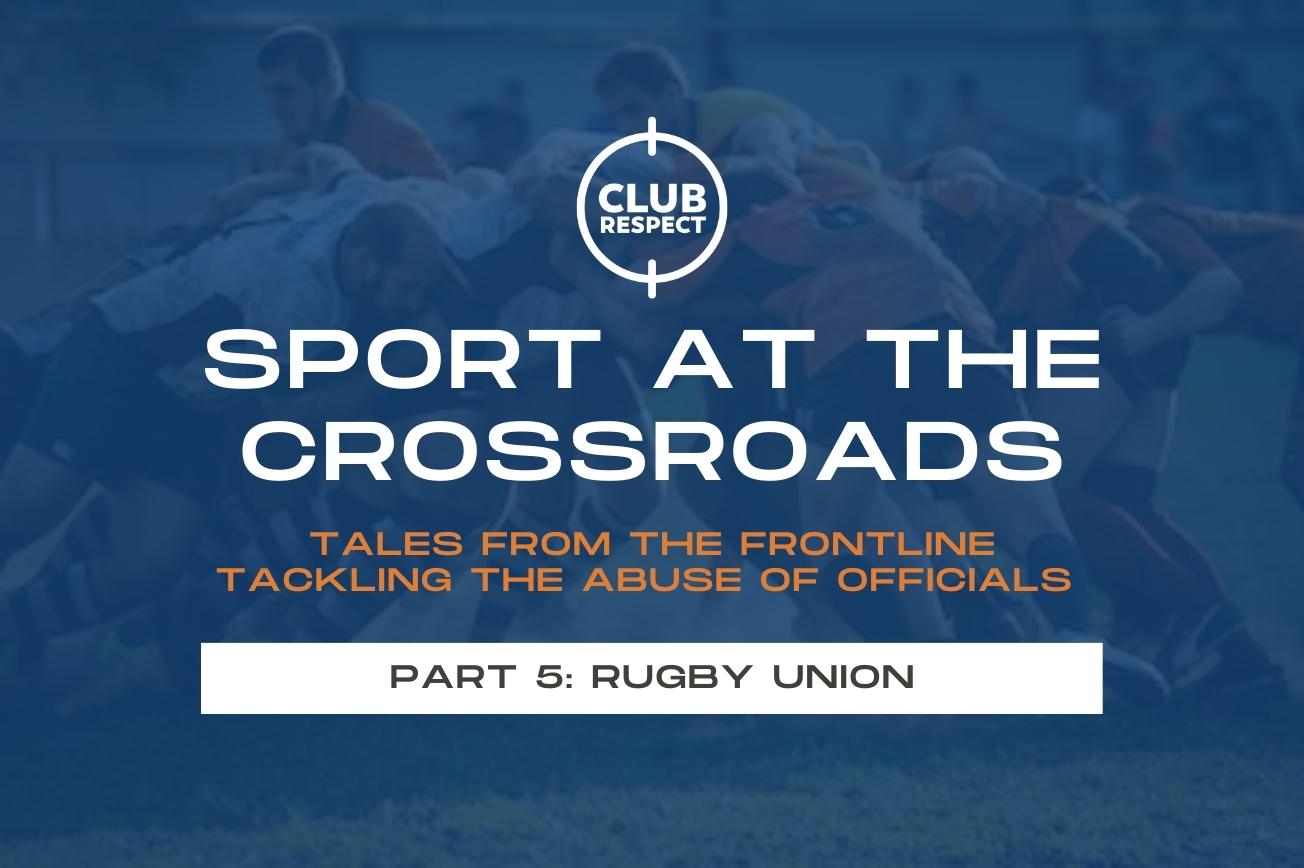 This is Part 5 of our 'Sport at the crossroads' series, exploring the way different sports codes and associations are tackling the abuse of officials.
Part 1: Football (Soccer)
Part 2: Rugby League
Part 3: Aussie Rules (AFL)
Part 4: Netball 
Part 5: Rugby Union
---
Tales from the frontline tackling the abuse of officials – Rugby Union
"For he today who sheds his blood with me, he is my brother"
– William Shakespeare, Henry V
Some call it the 'game they play in heaven'. Winston Churchill once reportedly remarked: 'Rugby is a hooligans game played by gentlemen.'
A 'Hooligans game' it may appear to some, but despite its physicality and close-quarters gladiatorial combat, these 'hooligans' are incredibly respectful to referees. As a result, rugby union is played in a culture of respect for referees that is unmatched in contact sport throughout the world.
To see physical and reputational giants of the game standing meekly in front of referees, whom they address as 'Sir', is a joyous, respectful and common scene on rugby fields across the world. Containing their mid-battle animal instincts, the captains and dissenting players will plead their case, respect the referee's decision and return to their teams with a verdict that must be accepted.
One theory is that rugby is complex and dangerous and teams must rely on respect for match officials for discipline and control. To ensure their safety and keep the teams from injuring each other and matches descending into dystopian chaos. Much like workers union representatives being more respected and valued on dangerous building sites.
Fan or player violence against referees is rare and sometimes reversed in rugby union as was the case in Brisbane in 2021 when a linesman attacked a player, sparking chaos at the match between GPS and Brothers.
Another theory is that respect for referees has been strongly hardwired into rugby players for more than a century and baked into the foundational 'Laws' of the game.
According to Law 6, the referee is: 'the sole judge of fact and law during a match', armed with strong powers to punish dissent. The strong powers include:
Yellow cards to send an offending player off for 10 minutes
Red cards to send a player off for the rest of the game
Reversing a penalty decision if verbally abused
Marching the dissenting players
Rugby bodies across the world, back their referees unreservedly and successful appeals against referees' decisions are rare, even in incidents involving captains of nations.
In 2013 England captain Dylan Hartley was given a red card playing for Northampton in a club game for calling referee Wayne Barnes a 'cheat', resulting in an 11-match ban and him missing out on a treasured British and Irish Lions tour, held every four years. Northampton declined to appeal on the assumption the governing body would back the referee.
**
Law 9 states that: "Players must respect the authority of the referee and must not dispute the referee's decisions."
To break that law is an automatic penalty and a costly futile exercise for the offending team, creating an obligation and incentive for players to not re-offend.
But is there something beyond sheriff-like compliance that has created mutual respect between players and referees?
Does the game's long history and tradition render its participants to feel more like custodians as summarised by England's head of Referees Ed Morrison who told the BBC: "In the game that has been handed down to us, the referee is very much respected. His decision-making is accepted. That's a tradition in rugby."
How does the sport manage to get players to live and breathe and not pay lip service to its 'Spirit of Rugby' doctrine that is enshrined in the laws emphasise the seemingly old-fashioned core values of the game – Respect, Inclusivity, Integrity, Fun and Excellence?
Does the wholesale backing and protection of referees by governing bodies provide a greater platform for respect than other sports?
Does the 'Spirit of Rugby' also contribute to greater respect between opposing players, fans and with referees?
Does the in inbuilt camaraderie through shared post-match activities help to shape respectful on-field interactions?
Had COVID wrought havoc with these century-old traditions of respect and contributed to an increase in player and fan disrespect for referees like in some other sports?
What can other sports learn from rugby's respect for match officials?
**
My journey of discovery started with Greg Marr, General Manager of the Warringah Rats who play in Sydney's Shute Shield competition. They have among the most passionate and vocal fans in the competition and Marr's son Ben is the captain of the first grade.
As a former first-grade rugby union player for Manly and a rugby league player for Norths, he has seen the cross-code differences firsthand. Whilst rugby league has a culture that he feels allows more abuse of referees, for him rugby union still has its issues:
"It's already early in the season and I've had to go down and talk to some fans and some of the coaches about controlling some of our fans yelling out to the refs. After Covid I thought people would be more grateful for referees but sometimes they seem to be a lightning rod for peoples outside frustrations."
As a former player Marr is a believer in allowing referees to use their discretion to control a game and feels that strong captains are a major factor in reducing abuse: "We work with our captains to let them know that only they can address the referee. It avoids the disgraceful scenes in other sports with players hounding and badgering the referee."
For Marr, referees are to be respected and not messed with: "The bottom line is we need them and the governing bodies will always back the ref even if he or she has made a howler. We can't play without them so why not provide as pleasant an environment as you can for them."
The Warringah Rats are famed for their post-match hospitality for opposing teams and Marr feels it is important to centralise the referees in these events: "Even if we lose and there are some tight decisions, the spirit and traditions have to be enforced. They are traditions that have been handed down to us and we don't have the right to mess with them if we want to leave the game in a better place than when we found it."
**
Role modelling starts from the top and a man who had a vantage point at the peak of the game is Peter Marshall, who refereed 30 tests over a 10-year period as an IRB referee. Peter refereed me in low grade touch football many years ago and was always fair, firm and up for a laugh. He was formerly a first-grade player for Manly and has refereed rugby from top to bottom and remains involved in the game as a referee's coach.
Although he finds pleasure in refereeing at grassroots level, as a fan of the game he found working at the top level more enjoyable: "The higher you go, the easier it is to referee because you're watching a better brand of rugby and its more skilful, player respect is high and I was blessed to have great captains to work with who would fix things that I needed fixing. And another bonus at the top level is most of the time you can't hear the fans give it to you!"
Every referee has one team that stands out and for player for Marshall it is the New Zealand All Blacks who he remembers as: "clever, polite and charming. They would do everything I asked them to exactly and politely, like they were investing in the next 50:50 decision. The Argentinians are the opposite, hustling you for every metre and assuming you won't penalise them again. There is different philosophies."
He found Andrew Mertens to be the captain he enjoyed engaging with, always addressing him as 'Sir' in a very friendly fashion and then offering comments guiding him about opposition transgressions. He remembers replying in one match: "Thanks Andrew for your help. I'll see how I go on my own now."
Although he was shielded from fan abuse in big stadiums by crowd noise, he remembers feeling the fickle fire of fans whilst refereeing a match in South Africa.
Marshall recalls walking to the dressing sheds under the grandstand at half time and being told by one fan (whose team was ahead) that he was refereeing well. The same fan at full time then screamed at him: "I will kill you!" in response to his team's loss.
Whilst refereeing at the top level is an exercise in respect, it is at the lower levels of rugby that there can be some issues: "The lower the grade, the more you can hear the abuse and players don't have the same skill or sometimes a lower understanding of the rules so frustrations can boil over. But the vast majority of games are played in the spirit of rugby union."
For Marshall, "light-hearted banter" is welcome but when the line is crossed, the responsibility for fan abuse of referees lies squarely with the clubs: "You've got to make the clubs control their supporters. Especially when refs are starting out and in some states they actually put rookie refs in a different jersey and clubs are instructed to have no comments at all on their performance."
One evolution in the game that Marshall is glad he missed is social media: "We've had some referees get death threats by keyboard warriors and when you read it, its biased rubbish. It was the same before social media and when I used to be the referee manager at Rugby Australia I would email back to them inviting them to become referees which shut them up quickly. For all their noise those biased fans are not really proper rugby fans in a way – they are so biased they can't see things clearly and fairly."
The fastest-growing segment in rugby is female participation, a group previously largely excluded from the game. Marshall has witnessed the growth of female refereeing first hand and has observed steady growth: "There are a few challenges, even as simple as what players call them because obviously 'Sir' is not appropriate. I've found they get even more respect than male referees and I think that rugby is a sport you can comfortably put females on the field because refereeing is such a respected part of the game."
Where does adherence to the camaraderie and sportsmanship elements of the spirit of rugby leave referees? Marshall feels that the traditions of the game, particularly after matches, serve to humanise referees.
"Referees get invited back to speak after games and have a beer with the players and its light-hearted and people get to know you. But you get to have your say and have conversations which can defuse things and lifelong friendships can be made because they value that the game is complex, and the role is tough and mistakes occasionally get made – it's not bias. And they all know deep down how chaotic it would be without refs. And the smart ones know that they might see me again next week!"
"The moment they realise that we're all in this together it's good for all of us. When relationships are good between clubs and referees it's truly a great game."
**
Whilst rugby is well ahead of its competitors in respect for referees, it's not perfect and requires constant supervision, incentives and deterrents to maintain the spirit of respect.
The person charged with the custodianship of referees in NSW is Alex Richards, the Referees Manager at the NSWRU who manages approximately 1000 referees across NSW with a particular focus on Sydney which accounts for around 50% of his referees.
His remit covers everything from education to appointments to gear to counselling and whilst he understands getting players onto the field is often the priority, he also emphasises internally that it is: "a symbiotic relationship in which both players and referees need to be prioritised."
The referees churn rates for NSWRU sit at around 20%, a healthier number than other sports but there are still challenges that require proactivity:
"When we survey referees that are leaving us, they most often say it's because of family issues or lifestyle changes. Having said that, when we survey all the referees, which we do annually, they all say abuse is the number one issue. But they continue to referee so I don't know if they're just perceiving abuse and not actually being abused."
For Richards, there is only one path forward to maintain a centuries-old cultural tradition of respect for referees: "If you take a zero-tolerance approach and don't accept bad behaviour, it goes away. When you allow it to happen, players will just keep doing it."
The zero-tolerance approach also goes beyond strict enforcement on players: "It's a holistic approach – in the younger age groups, it's the parents and as you get older it's the coaches – you need to set up the match properly with ground marshals controlling crowds and making sure coaches stay in the technical area and don't wander down the sideline like other sports screaming at the referee. Coaches have a deep influence and if they are disrespectful, then that invites the players to be disrespectful".
Richards is a strict believer that the club has to have accountability for coach, fan and parent behaviour towards referees: "We can't reach down into a club and control the behaviour of the parent of an Under 10 player particularly when its younger referees who control junior games. We educate clubs that parents have to learn that any adult addressing a youth referee creates an instant power imbalance and regardless of how well-intentioned it might be, it's going to come across as bullying."
If a club continues to be in breach does the zero tolerance penalties apply to clubs as well?
To protect the integrity of the competition Richards notes that bad behaviour serial re-offenders have been thrown out of competitions: "We're very good at following up to make sure clubs are putting in place measures to prevent recurrences and we put pressure on them. And yes, some clubs have been removed because of continued bad behaviour towards referees and opposition teams."
For Richards, the historical traditions of respect for referees are at the core of the game: "I believe in rugby's philosophy and when a referee has the whistle they need to be able to go back to what is the core principle. Why are we playing the game? Because we are trying to have fair play and anything that is contrary to that, we are going to penalise."
Stopping bad habits in the juniors is a strong priority for grassroots rugby and for Richards it's a very simple equation: "We know that sledging and abusing the opposition in juniors, particularly teenagers, leads to fights. So, referees penalise it immediately and it prevents the escalation to a fight. It's simple but effective."
An advantage rugby has over other sports is close working relationships between captains and referees that are often crucial to player safety: "The relationship with the captain is vitally important because they're the ones that are supposed to be managing their team and that is where you hear the referees talking about the spirit of the game and warning their teams to settle down before action is taken."
The higher status that referees enjoy in rugby provides a recruiting core of ex-players who take up the whistle because the role is not stigmatised like it is in rugby league or Australian rules football where referees are often dehumanised and in the case of AFL referees, routinely referred to as 'maggots'.
"We find most of our referees from a playing background who take it up because they loved working with refs when they are playing and want to help out their club and give back," says Richards.
"We also put the onus on clubs in Sydney to provide referees for their lowest grade. It breaks down the mystique about what being a referee is about and gives us a pool of recruits for our ref coaches to convert into full-time referees down the track."
The only significant demographic change in Sydney rugby in recent times has been the influx of Pasifika and Maori players into the game. For Richards this has provided no issues outside: "the Pacific physicality that can be confronting for some referees but over time they understand how they like to play and can relate to it more."
The larger issue confronting the NSWRU is increasing the participation of Pasifika and Maori players in referee ranks: "We don't get a lot of the Pacific community sticking up their hand to become referees and I understand there are some cultural challenges about community members not feeling comfortable in positions of authority if they are not an elder."
Richards adds: "It's something I would like to put more time into."
Another demographic challenge that is a work in progress for the NSWRU is growing female referees at the same rate as the growth in players: "We're working at recruiting girls to referee younger age groups and hoping when they graduate from school that they'll move into the senior ranks. There's always the confidence issue and sometimes you have to pump up their tyres but increasingly we find boys having confidence issues as well so it's not gender-specific. It's going to take time and role models like Amy Perrett are crucial."
A discussion point that makes some uncomfortable is the mental health of referees, but Richards is proud of the support he receives on this issue:
"The support is vital and it's one of the few things that the referee association can control," he says
"Someone in the welfare portfolio will make contact with someone after they've been abused and helps connect them to support services. In the Sydney association for example we have a doctor and psychologist who sit on the welfare committee. We've also got a mental health round this year to build awareness so it's a space we have gotten a lot stronger in."
Despite challenges and weekly moments of angst regarding disciplinary committees, Richards enjoys his job and loves what rugby has bought to his life, not just in Sydney but across the world.
His fondest memory in rugby was the respect and love he received from the Tongan community when was invited to referee the annual inter-village tournament: "the respect for referees was unbelievable and a reminder that rugby's values are embedded right across the world."
And whilst rugby's values permeate the game at all levels, he finds some issues with rugby union in regional areas: "In the city you're usually refereeing different teams every week which can breed more respect but in the country you can get familiarity breeding contempt if you're refereeing in your own town. And we continually push the message to them that you've got the love the one that you've got because there isn't anyone better."
When asked about a tradition that serves to help the intergenerational support for referees in rugby union, Richards agrees with Peter Marshall that it is the post-match drinks and fraternalisation that is a key pillar:
"Referees are always invited back to clubhouses and we encourage them to go along so they can have discussions with people over a beer and build relationships. It's the old way but it is more important than ever in our current world."
And for a game named after an elite upper-class English school, has the broadening of rugby's social base caused any issues with respectful interactions?
Richards says it hasn't been an issue because clubs are on the front foot in teaching new groups what the culture is about. He also aligns his programs with external programs such as 'Play by the Rules' to provide trusted material and information on respectful sporting cultures.
The biggest looming challenge according to Richards is social media abuse of referees which is harder to manage: "For professional and some grassroots referees that basically means they can't go on social media because they can't avoid this stuff. But there are some exciting developments in filtering software that can block the abuse out."
In summary, Richards concludes that overall he is happy with the respect for referees in rugby and that some of the issues are impossible to stop occurring due to them being wider societal trends such as a general lack of respect for people in authority.
"So, we need to approach this as a whole of society problem," Richards concludes.
"But we also need to do our bit around setting expectations for clubs and holding them to account and for our referees to be firm and simply not accept bad behaviour. Zero tolerance is the only way."
Join the Club Respect mailing list
Read Next:

---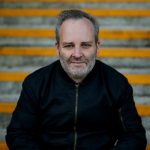 Patrick is a founder of Cultural Pulse, a leading micro-community marketing and engagement agency that has worked for the past 15 years on sports participation and fan engagement programs for over 100 communities. His recent book 'The Big O, The Life & Times of Olsen Filipaina' has gone into reprint and his stories on the intersection of sport, history and culture have been published by The Guardian Australia, the Age, the Sydney Morning Herald and Inside Sport. He is currently the proud coach of the Rockdale Raiders Under 8B1's.
Contact Patrick on twitter or LinkedIn
---